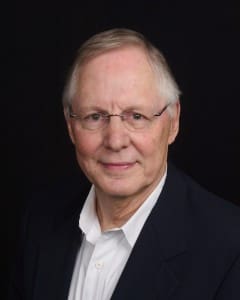 Tell us about yourself and how many books you have written.
I've published six books with two more on the way in the coming weeks. I'm writing the Dave Haggard Thrillers, two of which are available: Butterfly Knife and Brass Knuckles. Dave Haggard is a Washington, D.C.-based street reporter. The series offers an opportunity for readers to follow not only Dave's involvement in thriller plots, but to follow the interplay between reporters and their sources in the Nation's Capital.
Buttery Knife has Dave at the center of a hunt for an insane priest who is a serial murderer, doing work he believes is "holy." Brass Knuckles finds Dave at the center of a plot involving a crooked member of Congress (imagine that!), a professional hit man, and missing millions in federal dollars.
What is the name of your latest book and what inspired it?
My latest Dave Haggard Thriller is Brass Knuckles. It was inspired by my own career as a broadcast journalist in Washington.
Do you have any unusual writing habits?
I am a fast writer. Years as a working journalist trained me to work fast, meet deadlines, and think on my feet.
What authors, or books have influenced you?
My favorite author if David Brooks, the columnist for the New York Times. I admire his style, his ability to concentrate serious ideas, and his intellect.
What are you working on now?
I am preparing for the release of Take A Rifle From A Dead Man, a novel based on the life of my father, who led an extraordinary, if difficult life. He thought in three wars and worked as a field agent for U.S. Army Intelligence during the height of the Cold War.
What is your best method or website when it comes to promoting your books?
I am on all of the usual sites: Facebook, Twitter, LinkedIn, Goodreads and so on. My own website, www.larrymatthews.net, draws many readers.
Do you have any advice for new authors?
Keep writing.
What is the best advice you have ever heard?
The more you write, the better you get.
What are you reading now?
My Way by Paul Anka
What's next for you as a writer?
The third Dave Haggard Thriller, Detonator
What is your favorite book of all time?
Narcissus and Goldmund by Herman Hesse. It is the classic story of the tension we humans feel between spirit and flesh, safety and adventure.
Author Websites and Profiles
Larry Matthews Website
Larry Matthews Amazon Profile
Larry Matthews's Social Media Links
Goodreads Profile
Facebook Profile
Twitter Account
Pinterest Account