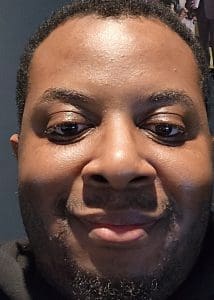 Interview With Author Lavelle Miller
Tell us about yourself and how many books you have written.
I am a United States Army Veteran. My MOS was Military Police. I have been married for ten years and have four crazy kids. Something interesting about me is have had three MMA fights, competed in jiu-jitsu matches, and have my own podcast, The Brave Way.
I have only wrote one book.
What is the name of your latest book and what inspired it?
The name of my book is Your Turn. What inspired me to write this book was Nanowrimo. I liked the challenge to see if I could write 50k words in a 30 day span. I actually finished the first draft in 10 days.
I found it easy to write about a field I have worked and studied in.
Do you have any unusual writing habits?
No, I don't think so.
What authors, or books have influenced you?
Honestly, I believe the best influence is something you are interested in and can write about. I don't want to be know as the next (insert author here). I want to be known as the first Lavelle.
What are you working on now?
I am in the process of creating some short stories to include in my newsletter. I am also brain storming some ideas for my next book.
What is your best method or website when it comes to promoting your books?
Self-promotion is something I struggled with. I don't like to talk about myself. However, I found a lot of groups on Facebook and Goodreads where I can post my book. It has help me reach readers I otherwise would have not.
Do you have any advice for new authors?
Be original and stay the course. Don't worry about sales. There is someone, somewhere who wants to read your book. That one person could share it to thousands. One of those thousands could be the person to change your life forever.
What is the best advice you have ever heard?
"You have the ability to show others what's possible." I have been told that many times in my life.
What are you reading now?
Nothing at the moment, unless you want to count my storyboard (laughs).
What's next for you as a writer?
Grow my newsletter base, enter my book into competitions, and become a finalist if not right out win.
If you were going to be stranded on a desert island and allowed to take 3 or 4 books with you what books would you bring?
My book, for a reminder something can come from nothing. Lord of the Flies, incase other people show up. You need something to reference if things go sideways. Finally, the Bible.
Author Websites and Profiles
Lavelle Miller's Social Media Links