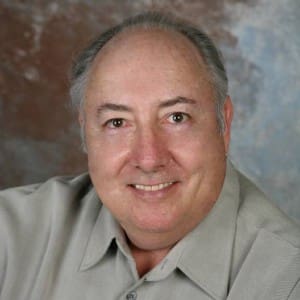 Tell us about yourself and how many books you have written.
I'm a retired physician and long distance sailor. My wife and I retired in 1995 for a life at sea.
Five years later, and now on a Nordic Tug trawler, we put down roots in the California Sierra foothills.
I've published six novels, four in the Brier Hospital series, and one non-fiction book, I Love My Doctor, But…, about the problems between patients and their physicians. It's a serious subject but presented in a lighthearted and humorous way.
What is the name of your latest book and what inspired it?
I Love My Doctor, But… It's impossible to ignore pressing healthcare problems, not only for the realities of medical practice, but because of the senseless political bickering.
Everyone involved from physician and hospital organizations, politicians, the administration, and saving the best for last, the lobbyists. Each have their perspectives, but none deal with the problems on the front line…the patient/doctor relationship. If we can get that one straight, perhaps there's some hope for us all.
Do you have any unusual writing habits?
No really. I'm a morning person, so I start early. I write almost every day and look forward to getting at the computer in the a.m.
What authors, or books have influenced you?
Steven King's On Writing, Catch-22, On the Road, On Aggression, The Good Earth
What are you working on now?
I'm editing the next novel in the Brier Hospital Series, The Plague Within, and awaiting a final edit on my novel, Deadly Passage, the one novel that takes advantage of my many years at sea.
What is your best method or website when it comes to promoting your books?
I've used Bostick Communications for press releases and reviewers. I've been pleased with their service.
Do you have any advice for new authors?
Find an objective way to determine if you have the creative ability to write. If you do, the rest is craft. Learn it, and learn it well.
What is the best advice you have ever heard?
Hemmingway said first drafts are shit.
You should come to love editing. It's every bit as creative as the original write.
What are you reading now?
Just finished Patriots by Christian Appy, the Vietnam equivalent of Studs Terkel's Working.
If we had only learned the lessons of that war, we might not have strayed into the others.
What's next for you as a writer?
I've started a half dozen novels. I'm reviewing the ideas and will go back to one or another. I really love the characters of Doctors Jacob and Lola Weizman from my novel, No Cure for Murder. They are octogenarians who take away the fear of getting old. They need a new novel.
What is your favorite book of all time?
Different favorites at different times in my life,
Author Websites and Profiles
Lawrence Gold Website
Lawrence Gold Amazon Profile
Lawrence Gold's Social Media Links
Facebook Profile
Twitter Account