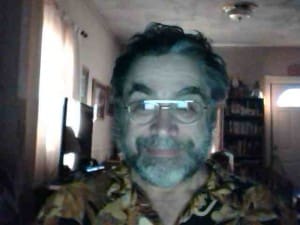 Tell us about yourself and how many books you have written.
What is the name of your latest book and what inspired it?
My latest release is titled Hauntings. It is a duet of two tales of supernatural terror. The first was inspired by the rumours of Castle Reuversweerd being haunted after it was boarded up and closed by the baron's widow at the end of world war two. The second story was inspired by a personal experience I would prefer only to share in the form of fiction.
Do you have any unusual writing habits?
I enjoy participating in Nanowrimo, I encourage everyone to give it a try at once.
What authors, or books have influenced you?
Kilgore Trout has inspired me and has given me the confidence to write and to continue writing.
What are you working on now?
I am working on another ghost story of sorts this one has a working title of Ghost box. You can see a preview at the following link. https://www.createspace.com/Preview/1167732
What is your best method or website when it comes to promoting your books?
Amazon.com is a good friend to self published authors.
Do you have any advice for new authors?
Writers write and successful writers keep writing.
What is the best advice you have ever heard?
Go west young man.
What are you reading now?
Ubuntu for nongeeks
What's next for you as a writer?
To continue writing until I reach a word count critical mass sufficient to snowball into something larger.
If you were going to be stranded on a desert island and allowed to take 3 or 4 books with you what books would you bring?
the bible, the old book of common prayer, and a couple empty journals and some pens.
Author Websites and Profiles
Lewis Stanek Website
Lewis Stanek Amazon Profile
Lewis Stanek's Social Media Links
Goodreads Profile
Facebook Profile
Twitter Account
Pinterest Account