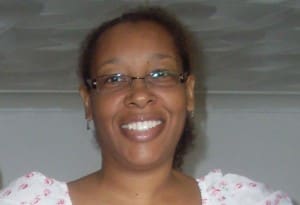 Tell us about yourself and how many books you have written.
My name is Linda David; I'm a single mother of 2 and have written 2 books so far, and counting.
I currently work as a college lecturer in childcare, and was born in Cyprus in 1967 to parents who both hail from the Caribbean island of Nevis. I've also lived in Germany as well as St Kitts and Nevis in the West Indies.
I've always enjoyed reading and was encouraged to do so from a very early age, and that is partly what inspired me to write. Even today, I can remember the excitement and wonder I used to experience as a child when reading fantasy and adventure stories, and I hope that through my writing, I will be able to inspire and encourage other children's interest and pleasure in reading as well.
What is the name of your latest book and what inspired it?
The Hidden Realms of Firestone is actually a sequel to my first book. I've always enjoyed school stories, all the old Enid Blyton tales from my childhood as well as the more recent Harry Potter series.
I used to wish I could take part in all the exciting goings-on at these schools and wanted so much to be part of that world.
I love both fantasy and sci-fi stories, so I decided to combine both and write my ideal story – I even loosely based the main character on myself as a child. Having said that though, I do believe there's still a little bit of Agathea Fulstropp in me today!
Do you have any unusual writing habits?
Not really – I just sit down and write whatever comes into my head. The story just unfolds naturally. Funnily enough, I'm not the kind of person who writes well in complete silence – I find it difficult to concentrate. I need the TV on for company and I'm learning not to let it distract me completely.
What authors, or books have influenced you?
Just the ones I've already mentioned. I also like Stephen King's books, though I don't write for that genre. I love the way he sometimes incorporates characters from other books into the stories he writes. He also had a book out where he wrote himself into the story as himself and interacted with his own characters – genius!
What are you working on now?
That would be the sequel to book number 2! It's just that the story isn't quite finished yet. I guess I'll stop when there's nothing left to write. My main character hasn't been at her new school long enough to develop and grow, so I'll be sticking with her until I feel that has been achieved. And besides, I'm dying to know how her thoughts and feelings are going to change towards her friends as well as her current enemies! I'm also curious as to whether she'll develop any romantic interests, so I can't stop now!
What is your best method or website when it comes to promoting your books?
I'm no expert when it comes to book promotion, so I do the usual social networking sites such as Facebook and Twitter. I've got my own website and am trying to train myself to blog more regularly. It's hard though – half the things I start writing for my blog ends up not being published on the site at all. I much prefer blogging as one of my characters – they're much more interesting than me, and have a lot more to say.
Do you have any advice for new authors?
Write what you know and write when you feel inspired. If you're anything like me, that's when you'll produce your best work! Also, don't give up! My first book was written, on and off, over a period of about 10 years! That's mainly because I had young children and was studying at the same time. My second, because I was more motivated and focused, and I knew it could be done, took about 15 months.
What is the best advice you have ever heard?
That you can't please everybody and that you should be aware that, no matter how brilliant you think your book is, it won't be everybody's cup of tea!
What are you reading now?
I'm 're-reading' The Dark Tower Series, by Stephen King. There are approximately 7 books and I'm enjoying it this time around as much as I did the first, second and third time I read them! I do have a lot of books on my Kindle waiting to be read, especially from other Indie authors, but every couple of years, I seem to be drawn to some of my old favourites.
What's next for you as a writer?
Just to keep on keeping on! I'll continue to write as long as I have a story to tell and I enjoy telling it!
What is your favorite book of all time?
The Dark Tower by Stephen King (surprise, surprise!). I think it will take something very special to top that.
Author Websites and Profiles
Linda David Website
Linda David Amazon Profile
Linda David's Social Media Links
Goodreads Profile
Facebook Profile
Twitter Account
Pinterest Account