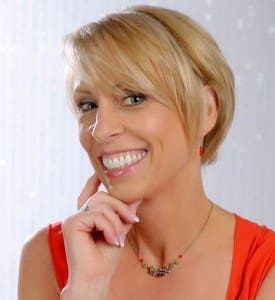 Tell us about yourself and how many books you have written.
Linda Kovic-Skow grew up in Washington state, but currently resides in Gilbert, Arizona. She earned an Associate Degree in Medical Assisting in 1978 from North Seattle Community College and a Bachelor of Arts in Business Administration from Seattle University in 1985. She has been married for 28 years and has two daughters. An enthusiastic traveler, Linda also enjoys boating, hiking, gardening and socializing with friends. "French Illusions", her debut memoir, is the culmination of a three-year project. She is working on her sequel, "French Encore," due out in fall of 2014.
What is the name of your latest book and what inspired it?
About four years ago, after my husband and I dropped our youngest daughter off at college, I went through a sort of mid-life crisis. I missed being a mom and I wondered how I would fill the void. Sure I had my part-time bookkeeping business, but it consumed only a few hours a day and it wasn't interesting any more. Something was missing, but what?
This prompted me to review what I like to call my "mid-life list." This is similar to a "bucket list," with an important twist. The idea was to refocus myself and figure out the things I wanted to do with my life in my fifties – while I could still do them. My list was short.
-Learn to play the piano
-Travel to Africa to see the elephants
-Travel to Tahiti and see the island of Bora Bora
-Travel back to France (with my family this time)
-Write a book
At the time, I didn't own a piano and, with two daughters in college, I couldn't afford a trip to Africa or Tahiti. I had already traveled back to France in 2001 with my family, so that left me to examine the fifth item on my list more closely. If I did write a book, would it be fiction or non-fiction? What genre would I choose?
The answers to my questions came to me in the shower (which is where many of my ideas seem to materialize, strangely enough). I decided to hunt down my diary from my au pair adventure in France and compose a memoir. It took me three years and countless hours to write "French Illusions," but now I can scratch another item off my mid-life list.
Do you have any unusual writing habits?
I start my day about 8:30 in the morning with a generous cup of coffee. After I check emails, I attend to book business for a few hours – promotions, research, Facebook, my blog or twitter. In the afternoon, after lunch, I walk the dog, run errands, attend an exercise class or work on my sequel, "French Encore." I can't sit for long or my neck hurts, so I switch back and forth between my desk and a standing computer station. Late in the day, my husband signals a break for dinner. After a few more hours writing at the computer, I finally shut things down at around nine o'clock. Ahhh, a glass of wine usually helps me unwind.
What authors, or books have influenced you?
"Memoirs of a Geisha" by Arthur Golden. It's such an incredible story filled with vivid descriptions and well-developed characters. The first time I read it, we were on a vacation cruise to Mexico and I just couldn't put the darn thing down. My husband kept scolding me for missing out on events because all I wanted to do was read in our stateroom.
What are you working on now?
I'm currently writing my sequel, "French Encore." This will be the second of two books, based on my diaries, detailing my adventures in Tours and Paris in 1979 and 1980.
What is your best method or website when it comes to promoting your books?
Initially, I contracted with Steve Bennett at Authorbytes to construct a modern interactive website which includes a link to Amazon to purchase "French Illusions." My website allows visitors to click on widgets linking my Twitter account, my Facebook Fan page and Pinterest page. I stay active on all of these sites, posting to my blog every two weeks, Facebook once a day and Twitter every few hours. The best promotion sites I've used are BookBub and eReader News Today. Both of these sites propelled me up the sales ranks at Amazon where I've reached best-seller status.
Do you have any advice for new authors?
Hire a professional editor. I mean it. You can't edit your own book. You won't see the mistakes because you are too close to the writing. It will cost you a few hundred dollars for a line editor, a bit more if you need some in-depth editing, but it's the best money you will ever spend. I cringe every time I read a negative review where the main complaint is editing. You want readers to judge you on the content of your story.
What is the best advice you have ever heard?
This is actually my own advice.
It's never too late to create your own memories, no matter how small. Go out and explore the world. Life's for living, after all.
What are you reading now?
I'm enjoying the memoir, "Chickens, Mules and Two Old Fools" by Victoria Twead.
What's next for you as a writer?
Once I complete my sequel, I'll concentrate on marketing and promotions for my two memoirs.
What is your favorite book of all time?
"Memoirs of a Geisha" by Arthur Golden.
Author Websites and Profiles
Linda Kovic-Skow Website
Linda Kovic-Skow Amazon Profile
Linda Kovic-Skow's Social Media Links
Goodreads Profile
Facebook Profile
Twitter Account
Pinterest Account