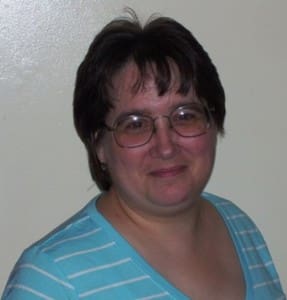 Tell us about yourself and how many books you have written.
I like to write Teen Contemporary and Fantasy. My favorite is the Fantasy. This is a great form of escapism.
The first book I wrote was a Teen Contemporary. I wrote it mostly for myself after dealing with my then teenage daughter. This book helped me work past some of my greatest fears for her when she left home unexpectedly. Since then she has showed me that she could be a responsible individual.
I have published a total of four books since then. Two books belong to my Teen Contemporary series called Wings from Ashes and the other two books belong to my Fantasy series called Orgarlan Saga. They are Friends of Choice, Road Salt (my latest release), Aaron & Keja, and Witch Book.
Last fall I joined RWA which is Romance Writers of America. I really enjoy this writing community and have decided I will be here to stay. My next task is to learn to add the element of Romance to all that I write.
What is the name of your latest book and what inspired it?
My latest book as I mentioned before is Road Salt. This book came about after my son entered a residential drug rehab. His counselor had read my first book, Friends of Choice, and found it to her liking. She then asked me if there was going to be another book to go with it. I thought about it. Then one day on the Sunday morning news I saw her at a local police department talking about a new designer drug that was becoming a grave problem across the world. This drug is called Bath Salts. It gave me the idea for Road Salt.
Road Salt is completely fictitious. The book is about a road trip the character in the book decide to take. This event was prompted by an event in my daughter's life when she had left unexpectedly, giving reason to why she said, "Good book but bad memories." I drew some of the book from her memories as ideas of what could possible happen to my characters.
Road Salt hopefully will help educate the public about the dangers of the designer drug Bath Salts.
Do you have any unusual writing habits?
I do most of my writing on the weekend, early in the morning. Sometimes I try to sit in the Living Room with my elderly mom whom we live with and write. But it is hard. It seems like every time she hears the tap tap tap sound on the keyboard she decides it is time to hold a conversation with me about what is happening on TV.
But what keeps me going with my writing is the ROW80 community. It is a great group of writers who continually push to keep writing. The name of it stands for Round of Words in 80 Days. Instead of the writing challenge like NaNo Wri Mo where you try to write your manuscript in 30 days we shoot for 80 days. If we don't meet it, that is not a problem. We try again for the next session of 80 days.
I joined this group back when I was writing Witch Book. I wrote that book in 90 days. So I know I can do it if I apply myself to the story.
What authors, or books have influenced you?
My favorite authors in the past were Ann McCaffery, Piers Anthony and Robert Asprin. I now have new authors I follow like Neil Gaiman, Amanda Hockings, Debra Geary, and Stephanie Bond.
I like their writing. But there is so many others out there that I like too it is hard to name them all. I think that every book I read influences me in some sort of way. I try to pay attention to how they write it. How they include funny things for their characters and the fact that sometimes it is okay to say to your self, "I know that this only happens in a book. That's why reading is fun."
What are you working on now?
At this time I am working on the next book in my Wings from Ashes series. I have taken the main character from the series to use in this story. She is trying to change back to the person she once was but it has been hard. Her life has changed so much since she first moved to Brantwood and so many bad things and choices have taken place.
But now she is no longer considered the new kid in the school. There is a new boy at Brantwood High. She isn't really that interested in him. She is only willing to be his friend. But one of the other girls at the school has her sights on him and her friend thinks that Karla is going to snag him away before this other girl – Ashley can ask him out.
This is my first Teen Romance. It has lots of jealousy, obsession, and bullying with the odd awarkward feeling of teen relationships.
You'll have to read Along Came Neil to find out who gets the new boy Neil.
What is your best method or website when it comes to promoting your books?
I have several places where I promote my books. The Awesomegang.com is my newest site. But before I found this site you would find me on Goodreads.com, The Library Thing.com and Freado.com.
I have used the Amazon Kindle Select Program. I found it good to use while I await the approval of my Copyright Registration.
But my favorite for Giveaways of Ebooks is The Library Thing.
Do you have any advice for new authors?
"Don't give up." If your first book is a flop – so what. Get on that horse and write another one. And if that one is no good, then write another one. You are not born a writer. Writers are made by hard work and practice. It is considered a form of art. If you looked at the sketches of an artist in their early stages you might see stick figures in the beginning. Then in the end you see that glorious portrait.
So never give up. One day your stories will shine with the rest.
What is the best advice you have ever heard?
Keep on writing and do your best.
What are you reading now?
I like to read on my Kindle. It is convenient to take to work with me. I recently picked up Hunger Games. I saw the movie but now I want to read the book. Almost always the books are far better than the movies.
What's next for you as a writer?
I have ladder rungs I have been climbing. Last year I took part in my first book signing. It went well and I hoping to do another one soon for Road Salt.
Two months ago I took part in my RWA Chapter Critic group and had the first chapter of my draft of Along Came Neil critiqued. I loved it.
Now I have acquired a regular critique partner.
So my next rung is to finish up this Teen Contemporary Romance so I can start back on my Fantasy writing and try adding the Romance flair to that story series.
What is your favorite book of all time?
My favorite book of all time is a hard one. I love so many books. But my heart keeps going back to Robert Asprin's Thieves World. His anthology called Sanctuary. It has always been my favorite. I loved how even though it was an anthology the authors were allowed to use any of the characters in their stories. They just weren't allowed to kill them off.
Author Websites and Profiles
Linda Nelson Website
Linda Nelson Amazon Profile
Linda Nelson Author Profile Other Bookseller
Linda Nelson's Social Media Links
Goodreads Profile
Facebook Profile
Twitter Account
Pinterest Account