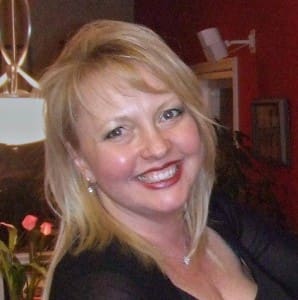 Tell us about yourself and how many books you have written.
I'm a comedic fiction writer who has written four books so far (but I only like to talk about three of them).
What is the name of your latest book and what inspired it?
"Show Up Dead" is my latest. It's a humorous mystery that takes place in Philadelphia, the City of Brotherly Love despite its high murder rate.
The spark of inspiration for the book came when I was standing in line in the grocery store one day. I was behind a giant man dressed in drag. He was purchasing only a bouquet of flowers. I overheard him complain to the cashier that it was a shame he could never find a rose in the perfect shade of red. I began to wonder what that shade would be and what would someone do with that shade of red once he or she found it. Which really has very little to do with the plot of the book. It's just that when my mind gets a hold of something, it tends to twist it until I'm entertained. From that entertainment, I produce a book that I hope will equally entertain my readers.
Do you have any unusual writing habits?
Define "unusual." I don't want to embarrass myself here by exposing too much. I mean, maybe I'm the only one who writes with . . . oh, never mind. No, I don't have any unusual writing habits. Ahem. Can we change the subject, please?
What authors, or books have influenced you?
So very many. The literary snob in me loves James Joyce, F. Scott Fitzgerald, Salmon Rushdie, Toni Morrison, etc.
But the average Jo in me loves Alexander McCall Smith, Carl Hiaasen and Lisa Lutz.
And I'd be remiss if I didn't mention Janet Evanovitch. I'm degreed in English literature, which for a long while made me feel ill-equipped to be a novelist. I felt if I couldn't write as beautifully, as lyrically and as critically acclaimed as my heroes (see paragraph one), then perhaps I shouldn't be writing. Then one day, a friend insisted I read a Stephanie Plum novel. Recognizing Evanovitch's success made me realize I could be me (that is, a funny writer) and still be taken seriously. She is truly the biggest influence on how I came to embrace my wit and let it fly free.
What are you working on now?
I just completed a short story that's related to a character in my second book ("Revenge Cafe") and I'm working on the sequel to my first novel ("Hitting the Sauce".
What is your best method or website when it comes to promoting your books?
No one sober would ever call my methods of promoting my books "best." I'm still working that out. promoting is so much harder than writing.
Do you have any advice for new authors?
Never, ever give up! Oh, I think I stole that from a famous basketball coach and you want something original, eh?
How about — don't let anyone tell you what you should write about or how you should write it. Find your unique style, your unique voice and create your unique book. That's how your best work will find its way onto a printed page — or back-lit screen.
What is the best advice you have ever heard?
Don't spit in the wind.
What are you reading now?
I'm reading two books: Lee Child's "Killing Floor" and to balance that out "Jeeves and the Feudal Spirit" by P.G. Wodehouse.
What's next for you as a writer?
I'm aiming big, baby! The New York Times best seller list. But when I'm awake, my next project is the finished sequel to "Hitting the Sauce."
If you were going to be stranded on a desert island and allowed to take 3 or 4 books with you what books would you bring?
One of those how-to-survive anything books, probably, I've never made a fire before. And once I get that flaming, I suppose I'll need a cookbook on seafood and island plants. Otherwise, maybe one or two of those ginormous literary anthologies we had to buy in college — you know those 1,000+page tomes? By the time I got the second one finished, I'll be able to start all over again not remembering a bleeping thing from the first one.
Author Websites and Profiles
Lisa Shiroff Website
Lisa Shiroff Amazon Profile
Lisa Shiroff Author Profile on Smashwords
Lisa Shiroff's Social Media Links
Goodreads Profile
Facebook Profile
Twitter Account
Pinterest Account