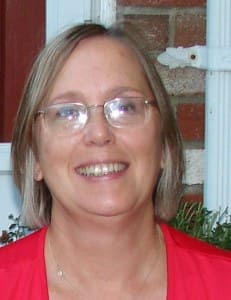 Tell us about yourself and how many books you have written.
Somehow my writing career got sidetracked into journalism and I've worked as a reporter and editor at newspapers for about 15 years. The upside is I've got wicked discipline for daily writing. The downside is the news grind is a killer for creative work. Despite this detour, as it were, I've managed to write a bunch of novels, five or six that are pretty well done and a few others that are definitely only WIP status.
However, I've only just now put my debut novel out to the public via Amazon.
What is the name of your latest book and what inspired it?
My fascination with genetic engineering is the biggest factor guiding my book,"True Age". Science is right on the verge of being able to extend life beyond what we now think of as a normal lifespan. Some geneticists say 150 year life spans are quite possible. Some say life can go on and on, with a little help.
But how will we use all those extra years if we get them — say an extra 100 or 200? That's what the characters in True Age struggle to figure out.
My being diagnosed, in 2012, with a life-threatening condition, really got me thinking about quality versus quantity of years. And also that I better get off the stick and get my damn books in order while I could.
Do you have any unusual writing habits?
I live in a little log cabin in the woods, by a lake, in Connecticut. It was built, back in the 1930s, from the trees that were on this lot. That kind of low-tech environment is critical to my being able to think.
But when that's not feeling quite remote enough, I go to the family camp way the heck up in northern Maine. That's another log cabin, even more rustic than my primary abode. I like to go there for two or three weeks a year without another soul around, just stars, wind, sky and lake, plus whatever wildlife might come by.
This really clears my head and gets rid of all the noise of civilization.
What authors, or books have influenced you?
I love the story of Grace Metalious and the writing of Peyton Place. Her life was a mess, out of control, alcohol, kids, relationship troubles, a lot of other disasterous stuff. She never cleaned house. All the goodie two-shoes in town were appalled by her daring to write about the underbelly of their fair community. She was shunned. But still she wrote and she became a most unlikely person to experience success.
The success and writing kind of fell apart later, no surprise there, but she had her great moment in the literary sun.
What are you working on now?
I'm working on a bunch of titles – right after I take a bit of a rest from True Age.
The priority will likely be, "Jolly Boys", a middle grade novel about two young amature scientists who find their work leads to more adventure than they'd expected.
What is your best method or website when it comes to promoting your books?
I'll have to get back to you on that — have a big learning curve ahead.
Do you have any advice for new authors?
You have to be brave and find a writing group appropriate to (or understanding of) your level of development. If you can't find one, start one. It's a lot easier today with avenues such as Meet-ups. Love your writers' group, be generous and help everyone you can.
What is the best advice you have ever heard?
Don't sweat the small stuff … and it's all small stuff.
What are you reading now?
Jonathan's Franzen's "Freedom."
What's next for you as a writer?
Right now I plan to take a breath and recover from getting True Age ready for publication. After that, it's revisions and editing on my next book. But tomorrow, I could have a different plan.
If you were going to be stranded on a desert island and allowed to take 3 or 4 books with you what books would you bring?
Dan Simmon's Terror. A Boy Scout's Guide to Camping. A notebook. Another notebook.
Author Websites and Profiles
Liv Byron Website
Liv Byron's Social Media Links
Twitter Account