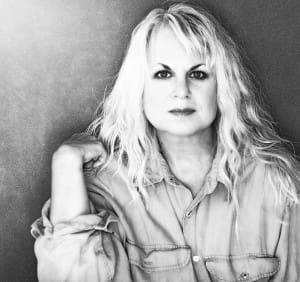 Tell us about yourself and how many books you have written.
Though my current novel, AFTER THE SUCKER PUNCH, is the first official book I've had on the marketplace (published on May 1, 2014), I've been a professional writer for most of my adult life. I started with screenplays as a youngster during the wild and wooly 80s, and in the early 90s had one which I co-wrote produced by a film company out of Seattle. The film, To Cross the Rubicon, involved some wonderful people (J.D. Souther, David Crosby, Billy Burke, etc.) and had a modest, if successful run: it won awards on the festival circuit, garnered some great reviews and, for me personally, opened a lot of doors.
From there I continued with screenwriting — two of my projects were put into development; two others won awards. — as well as stage plays, several of which were produced on various Los Angeles stages. Concurrent with all this writing, and, actually, throughout my life since the age of 15, I'd also been immersed in music (songwriting, performing, recording, etc.), and, in 2005, co-wrote and recorded my first original CD, Somewhere On the Way. Interestingly, one of the songs from that album has become part of my novel, standing in as a song "written by" the main protagonist and offered as a free download in the epilogue… it's been a fun bonus for readers and a unique way to bring a plot point right off the page.
In more recent years as a writer, I've worked additionally in journalistic/essay mode as a regular contributor to The Huffington Post and other online news sources, which I continue along with my non-fiction writing.
Beyond AFTER THE SUCKER PUNCH, I now have a short story up in ebook at Amazon as well, She Tumbled Down, a narrative that follows the ripple effects of a hit-and-run accident.
What is the name of your latest book and what inspired it?
My novel is titled AFTER THE SUCKER PUNCH; it's the story of Tessa Curzio — thirty-six, emerging writer, ex-rocker, lapsed Catholic, defected Scientologist, and fourth in a family of eight complicated people – who finds her father's journals on the night of his funeral and discovers he thought she was a failure. The narrative then follows Tessa from that one existentially shattering moment through the next tumultuous year of her life, in which she's obligated to reorder the cells of her memory and, in a way, completely reinvent herself, a task accomplished with the help of an eclectic cast of characters.
The story, as with so many novels, was inspired by a real life incident:
My real father wrote journals and, many years after his death, one was brought to my attention that was particularly focused on me in a somewhat, shall we say, critical way. I had my understandable reaction, but since I'd had a fairly distant relationship with my father throughout my adult life, his retrospective critique, while hurtful, was not, for me, particularly life shattering. It was only when I brought it up in a women's group I was in at the time that I realized just how provocatively the incident translated to others:
The women in the group were collectively horrified; the variety and intensity of their responses was fascinating, most exclaiming that such an indictment from their father, particularly posthumously, would have left them devastated. My curiosity was piqued, so I then took the prompt – "how would you feel if you found your father's journal and he said you were a failure?" – to a number of others, both men and women, and accrued a panoply of replies on all sides of the spectrum (most of which made their way into the lives of the various characters in the book). In doing that research, I came to the conclusion that most adults, regardless of age, gender or familial politics, are attached in inextricable ways — good or bad — to the perceptions of their parents. From there I knew I had a story…
Do you have any unusual writing habits?
Frankly, I think I'm rather uninteresting when it comes to writing habits… no essential music or items need be nearby, I have no specific rituals I must implement in order to write well; if anything, I'd say my ability to sit in a room full of noisy people and be able to create even in chaos is the closest thing I've got to "unusual." I work on a laptop, so that allows me to work anywhere… and I do.
I create a sort of creative/meditative state, an aura, a "bubble" around me, in which I can open whatever those creative channels are that allow inspiration to flow. It sounds a tad airy-fairy, that's the space in which ideas, dialogue, wonderful prose and compelling sentences seem to best come to me and I've learned to honor it unquestionably. It's always served me well and led me to, I believe, the best possible versions of whatever I write.
Not sure that's unusual, but it's closest I've got! 🙂
What authors, or books have influenced you?
Literary fiction is my wheelhouse, both as a writer and a reader, so the authors and books that have most influenced me are generally in that genre. For me, the criteria is emotion — was any sparked and was I left FEELING something that made the experience cathartic, provocative, humorous, devastating, etc.? I can read a book and acknowledge it was well-written, professionally rendered; an excellent literary exercise, but if it leaves me dry, so to speak; leaves me feeling little or nothing and is a story I drift away from almost forgetting I'd read it within hours, it's not a special one to me.
Writers of literary fiction whose select books really impacted me on that creative and emotional level are Pat Conroy (Prince of Tides was so well-written I almost felt there was no point in my bothering to write!:), Richard Russo (Straight Man made me laugh harder than any book I've ever read), Rebecca Wells (Divine Secrets of the Ya Ya Sisterhood was, to me, one of the best books I'd ever read); Dave Eggers (LOVED Heartbreaking Work of Staggering Genius, which is actually a memoir but read like literary fiction), Harper Lee (To Kill a Mockingbird will always be my favorite book), William Styron (Sophie's Choice), John Irving (Owen Meany), Ray Bradbury (Fahrenheit 451), and many, many more.
What are you working on now?
As mentioned above, I'm currently working on a compilation of my most popular essays and articles written for the Huffington Post and other sites and will be putting together that collection in book form to publish later this year. Once I'm done with that — or concurrently, if I feel a need to wrap myself in my fiction writing while I'm doing it! — I'll be working on my next novel.
What is your best method or website when it comes to promoting your books?
I start with my blogs — RockPaperMusic.com and AfterTheSuckerPunch.com (which link to my Goodreads page and my Author Page at Amazon) — then the usual line-up: Facebook, Twitter, Google+, Tumblr, StumbleUpon, LinkedIn, Pinterest, Contently (where I repost any blog pieces I may have written on the book), AboutMe, etc. Obviously Facebook and Twitter are the big guns, but I am fairly relentless in getting the word out in any and every way I can. Like contacting writers I know, reviewers who might take a look at my book; even this interview forum here! 🙂
Do you have any advice for new authors?
To start with, and this is a big one, be very clear about your voice, what it is, what it wants to say, what it tells you, what your gut tells you, and then LISTEN TO THAT. Learn to trust it, humbly and with a willingness to take and implement good critique and wise input, but trust what you know is your voice. Don't let anyone dissuade you from expressing yourself, tell you all the reasons why you should do something else, why you should say something else; knock you down with their "honesty." There's a lot of arbitrary "advice" people will offer and it's essential to be clear what's useful and what's just… arbitrary advice.
Which leads to the second part (and this may sound contradictory, but it's true): while and as you get clear on your own voice, be very aware of the value of what others have to share with you. Some of it will be good, essential even, and the trick is to sort out what critique, insights, suggestions to take and which to discard. It can be very challenging at times. But ultimately your work has to be YOU, and if you believe in it, have the courage of those convictions to stand by it. Even if you don't sell a million (or whatever your goal), you'll know your work is out there in the world exactly as you intended it. A creative legacy can be a very soulful thing!
And lastly, lose arrogance, self-importance and market-stupidity. What I mean by that is, realize publishing is a business that requires certain "cost of business" expenditures, like learning the craft, however that's done (classes, school, tutoring, etc.), getting professional editing, hiring pro cover designers, etc. I've seen too many in the field decide they don't need to bother with those items and subsequently, the self-publishing market is filled with "lesser" books. Every writer should aspire to be an a par with the best… that only happens if you hold yourself and your work to the highest standards possible.
What is the best advice you have ever heard?
Pick three or four people you completely trust to read your work and give you sound, candid, productive critique and allow them, and only them, to guide you in your writing.
This was told to me at the beginning of my career by a successful writer and it's held me in good stead throughout my entire career. As writers, we are so bombarded — particularly now in the internet age — with sites, writers, "consultants," feedback groups, etc., that are there to offer opinion, and with this onslaught of input, we can easily be overwhelmed with the sheer variety and contradiction of what OTHERS think our work should be.
I've learned the hard way that if you give 20 people something of yours to read, you will likely get 20 very different opinions, many of which will fly in the face of what you believe the book IS or should be, and this can lead you down detours and confusions that veer you so sharply off your path you might never get anything done.
Instead; find your four. Take time to really assess who's best equipped in terms of experience, knowledge, talent, insight, ability to translate critique, general industry wisdom, etc., and trust your work to them. And then really take what they have to say to heart! After that, after the book's done, then let those thousands of others have at it! 🙂
What are you reading now?
Just finished reading Liane Moriarity's What Alice Forgot, which I very much enjoyed, and have had The Rise and Fall of the Third Reich on my bed stand for weeks now, reading bits and pieces when my reading brain is set to take in something so dense and didactic! I'm determined to get through it, though. Too important a part of history to never get it accomplished!
What's next for you as a writer?
Beyond the essay collection I'm working on, I've been encouraged to adapt a few of my screenplays into novel form and I'm deciding if I want to do that and, if so, which one, or if I want to run with a story idea that is completely new. More to come on that!
If you were going to be stranded on a desert island and allowed to take 3 or 4 books with you what books would you bring?
Hmmm…. that's a good one: To Kill a Mockingbird, Ya Ya Sisterhood, Sophie's Choice, Prayer for Owen Meany… the next great book… 🙂
Author Websites and Profiles
Lorraine Devon Wilke Website
Lorraine Devon Wilke Amazon Profile
Lorraine Devon Wilke's Social Media Links
Goodreads Profile
Facebook Profile
Twitter Account
Pinterest Account