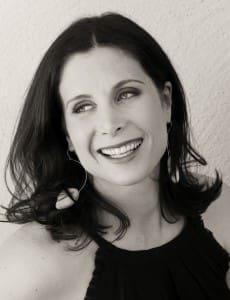 Tell us about yourself and how many books you have written.
I am a kids book author. I write about the Goops. The Goops are original characters that were created in 1904 by Gelett Burgess to teach kids manners. Each Goop is named after the naughty habit of a child. For example Bawlfred cries all the time, Nevershair will never share his things and Gablia talks far too much. There are 52 Goops in total, 26 boys and 26 girls. I am writing a series of books about each Goop called Goop Tales Adventures. Each Goop goes on a fantasy adventure to somewhere beautiful in the world. So far I have written five Goop Tales including:
Nevershair Goes To Outerspace
Messalina Goes To Africa
Bawlfred Cries an Ocean
Nibolene Falls In A Doughnut Hole
Piejam Goes To The Fairy Pools
What is the name of your latest book and what inspired it?
Piejam Goes To The Fairy Pools. This is a Goop adventure tale about Piejam who is a boy Goop that loves to eat all sorts of sweets including pie and jam. His adventure ends up taking him to the Fairy Pools in Scotland. All of my Goop Tales adventures have the Goop going to some incredible place in the world. When I first saw photos of the real Fairy Pools on the Isle of Skye I was enchanted. They are so incredibly beautiful I thought why not create a Goop Tale at the Fairy Pools.
Do you have any unusual writing habits?
I gather photos that I love and I let the photos inspire the Goop Adventure Tale. All of my book images are real photographs of exotic places around the world. As I find great photos I save them and when I am ready to write a story for the Goops I place all the photos together and piece together a story.
What authors, or books have influenced you?
I read so many books, mostly in the self development department. Those books always inspire me to what is possible but I try to have a really clear head when writing. I don't want my writing to be influenced by anything but my imagination.
What are you working on now?
The next Goop Tale Adventure of course. It is called "Wonty and Whynotte Melt An Iceberg". Wonty and Whynotte are two naughty little Goops that always say "I won't" and "why not?" and they end up at the bottom of an iceberg.
What is your best method or website when it comes to promoting your books?
Right now it is Kindle. I have started putting all my books on Kindle and using the kdp select promotion program but that is just the beginning. I have lots of plan to contact kids websites and put my books up on other epublishing platforms.
Do you have any advice for new authors?
Just start. All of us can get into our heads very easily and over think the process. What I have found is that if I just start writing without self editing I am the most productive. You can always edit later but it is a discipline just to get words out of your head without editing. My best ideas come when my thoughts are free flowing and uninhibited.
What is the best advice you have ever heard?
Don't think, just do!
What are you reading now?
Inner Vegas: Creating Miracles, Abundance and Health. It is all about psycho-kinesis and the power of the mind. We are so much more powerful than we realize and we can harness that we can manifest miracles.
What's next for you as a writer?
Continuing on with my Goop Tales Adventure Series. The Goops are my passion and I will always write their stories.
What is your favorite book of all time?
That is hard to say. I tend to read a lot of books and then move onto the next one. I don't have favorites.
Author Websites and Profiles
Maria Calanchini Website
Maria Calanchini Amazon Profile
Maria Calanchini's Social Media Links
Goodreads Profile
Facebook Profile
Twitter Account
Pinterest Account