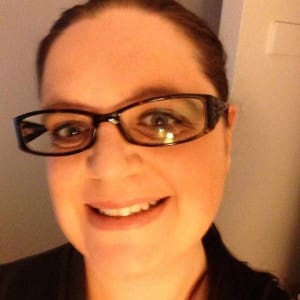 Tell us about yourself and how many books you have written.
If you look in the local coffee shop or bookstore you might just find me. I can usually be found with headphones in and deep into the worlds I have created. There is this thing about my pens if you touch them you might receive a smack to the hand and the well-known glare of destruction. Besides writing, I enjoy reading, photography, and playing with my dog. I live in Western Washington, but love to travel to Florida to sit on the beach to write.
I'm the author of Fantasy and Mystery stories. These include the Fur, Fangs, and Fairies series and the Skylar Wolfe Mysteries. I have many more projects planned and coming.
What is the name of your latest book and what inspired it?
My latest book was the Skylar Wolfe Mysteries bundle. I put four of my short stories in one set. I love these stories and they are my favorite to write. I dreamed up snarky Skylar years ago. I didn't know how or what I was going to do with this crazy character until one day inspiration hit. Within two days I'd written the first story Slice & Dice. Then we were off on many more adventures. I don't think these stories will quit coming for a long time. They are such a fun read and write.
Do you have any unusual writing habits?
Coffee, I always have to have coffee. My dog Tony loves to snuggle while I write. Music is always a need. The type of music changes depending on the book I'm writing.
What authors, or books have influenced you?
I love the Harry Potter series of course. The world creation is so amazing. The Lord of the Rings and Narnia series are what got me started writing fantasy at a young age.
What are you working on now?
Right now I am working on the third book in the Fur, Fangs, and Fairies series called Breaking Free.
Breaking Free centers around a wereleopard named Zaria. She had been kidnapped and held prisoner for three years. They had preformed all sorts of nasty experiments on her. Finally, she has an opportunity to escape and take her friend and fellow prisoner Ibu with her.
If you would like to read the prologue it is included in the Love Sucks Anthology.
What is your best method or website when it comes to promoting your books?
I use several methods and websites. The more I expand the better my books do.
Do you have any advice for new authors?
Hire a good editor and good cover designer. Don't go for the free or cheap. Covers sell the books. Find an editor that you can work with and become a team. However, do not leave all the editing to them. Learn how to edit your own work. Always find opportunities to learn. Don't put out work that isn't ready.
What is the best advice you have ever heard?
This isn't a sprint it's a marathon. Don't expect success overnight.
What are you reading now?
The Regency Collection. Vol. 1 by Elizabeth A. Lance.
If you like sweet romance you will love it.
What's next for you as a writer?
Keep on writing. I love it. I'm redoing my fantasy novels the Three Kingdoms Trilogy after I get done with Breaking Free and the next Skylar Wolfe book.
If you were going to be stranded on a desert island and allowed to take 3 or 4 books with you what books would you bring?
Harry Potter, Lord of the Rings, Narnia. As many of those as possible.
Author Websites and Profiles
Mariana Thorn Website
Mariana Thorn Amazon Profile
Mariana Thorn's Social Media Links
Facebook Profile
Twitter Account