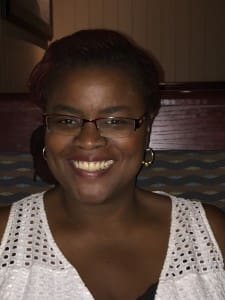 Tell us about yourself and how many books you have written.
I confess I am something of a cliche: I am a lawyer who writes legal fiction. But that's where my path veers from the ordinary. While most legal thrillers focus on criminal law, I find that murder and mayhem can happen even among do-gooder types . . . like immigration and human rights lawyers! My protagonist, Renee François, is a Haitian-American lawyer with a passion for helping refugees and asylum seekers.
I suppose there is a little bit of Renee in me. I am also Haitian-American, and I practiced and taught international trade and development law for two decades. My work took me from war-torn Algeria and the Ivory Coast to some of the best beaches in South Africa. I never personally witnessed a murder, but there was a lot of mayhem on the job! I finally decided it was time to start writing about it — in disguise, of course!
I come by my love of storytelling from my grandmother. Some of my earliest memories as a child are of sitting in her courtyard under the shade of a mango tree listening to her stories. I write so that I can share a little bit of that experience with others.
When I am not writing (who am I kidding? I'm always writing!) you'll find me trying to domesticate four unruly dogs or baking up a storm in my Northern California kitchen. That's where all the serious mayhem takes place!
What is the name of your latest book and what inspired it?
My debut novel is The Legacy: A New World Legal Thriller. What inspired me? In my past life as a law professor, I was researching a book on Christopher Columbus and his impact on international trade law. You're probably yawning by now, but trust me I could tell you some stories! Did you know, for example, that Columbus landed in Haiti–an island he called Hispanola–and that's where he set up his base of operations in the "New World"?
One day, as I was digging through Columbus's journal, I suddenly had a thought: What if Columbus had a child with one of the Taino women he met when he landed in Haiti? What if, 500 years later, that child's descendant finds himself trapped in a psych ward in Brooklyn? And what if the only lawyer who could save him is a woman he's already betrayed?
A journal. A mental patient. A lawyer with an ax to grind? What could go wrong? The Legacy is a mix of historical and contemporary fiction, and it's a hell of a lot of fun.
Do you have any unusual writing habits?
Sure, I jump out of bed in the middle of the night to jot down some snippet of coversation between the imaginary characters floating around in my head. What's unusual about that?
What authors, or books have influenced you?
I love books. It feels like a betrayal to list just a handful.
What are you working on now?
The sequel to The Legacy
What is your best method or website when it comes to promoting your books?
I'm still working that out! What do you suggest?
Do you have any advice for new authors?
Keep writing. It's the only thing that matters. Okay, maybe it's not the ONLY thing, but without that you aren't a writer. So keep writing.
What is the best advice you have ever heard?
Keep writing . . . oh, I can't nominate myself? How about Mary Oliver? "What is it you plan to do with your one wild and precious life?" It's not advice, but if you answer the question you will learn everything you need to know.
What are you reading now?
Every book ever written by Lisa Gardner.
What's next for you as a writer?
More writing!
If you were going to be stranded on a desert island and allowed to take 3 or 4 books with you what books would you bring?
Seriously? I have a Kindle and I'm not afraid to use it.
Author Websites and Profiles
Marjorie Florestal Website
Marjorie Florestal Amazon Profile
Marjorie Florestal's Social Media Links
Goodreads Profile
Twitter Account