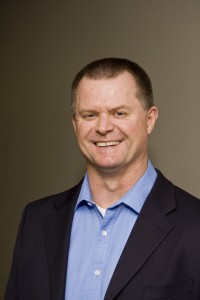 Tell us about yourself and how many books you have written.
My main mission is to help people live the greatest lives possible by learning to receive the grace and life of God and take practical steps to identify and fulfill their unique purposes. So far I have written 8 books with more on the way.
What is the name of your latest book and what inspired it?
The God Portal: 5 Pathways Out of Your Past and Into Your God-Ordained Future. Many wonderful people are stuck in past defeat producing beliefs and practices and don't know how to get unstuck. Many materials are very helpful, but for me they were just too complicated to implement. That is why I broke it down into 3 main steps with 2 supporting ones that are easy to remember and then become more doable. These steps have helped me tremendously, as well as many others.
Do you have any unusual writing habits?
I don't think this is very unusual but as I write I always get better insights on the subject than when I am outlining or thinking about the topic. I always learn (personally) as I pray and think through the main ideas and the best ways to communicate them. I do almost all of my writing early morning.
What authors, or books have influenced you?
N.T. Wright, Ken Blanchard, Rick Warren, Robert Morris, Seth Godin, Steven Pressfield, Steve Scott are a few.
What are you working on now?
Finishing up a 3 part series on God-Empowered Faith: How to Always Have Enough Faith for Every Situation.
What is your best method or website when it comes to promoting your books?
I am pretty new to the promotion game so I am currently learning to do KDP free days and after that .99 countdown, plus twitter and a few Facebook promos.
Do you have any advice for new authors?
Try to find a topic that:
1. You are interested in
2. Others are interested in
Both are important
What is the best advice you have ever heard?
Write your "hook" or main point first and make sure everything you write in that book supports it.
What are you reading now?
Steve Scott's "Habits for Writing Mastery"
What's next for you as a writer?
The next two projects are:
1. 10 Incredible Benefits of Following Jesus
2. A series helping regular people find fulfillment and maximize their life impact through the right ministry for them.
If you were going to be stranded on a desert island and allowed to take 3 or 4 books with you what books would you bring?
The Bible
The Pursuit of God by A.W. Tozer
Gung Ho by Ken Blanchard
The War of Art by Stephen Pressfield
Author Websites and Profiles
Mark Furlong Website
Mark Furlong Amazon Profile
Mark Furlong's Social Media Links
Facebook Profile
Twitter Account