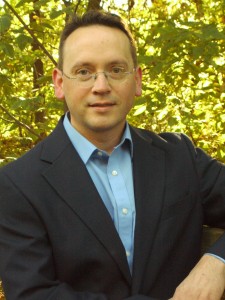 Tell us about yourself and how many books you have written.
I am an independent author who has published two novels, Battle Scream and The Grace Painter. Both novels are Christian suspense novels. The Grace Painter is more or less a crime novel set in the Deep South. Battle Scream is supernatural thriller that deals with spiritual warfare.
I like to read page-turners with large chunks of action. And this is what I try to incorporate into my books. I'm not really into anti-heroes. I want a hero in a book to inspire me to be like them.
What is the name of your latest book and what inspired it?
Battle Scream is my latest book. I went through a really tough time in my life in the fall of 2012 and stretching through Jan. 2013. I lost my mother and my son in a two month period. Oddly enough, I wasn't mad at God for allowing these twin tragedies to occur. But I was furious with Satan. I figure if it wasn't for him there wouldn't be cancer and seizures. So I decided to fight back and write a book on spiritual warfare. But I wanted it to be different than other books in this genre. So I brought the spiritual warfare out into the open. The lead character can see the spirit realm.
Do you have any unusual writing habits?
I'm not aware of any. But I'm sure I'm quite unorthodox. Sometimes I write while I work out. That can be tricky.
What authors, or books have influenced you?
David Morrell has influenced me a great deal. I read First Blood in high school and thought it was the coolest book ever written. I also like Vince Flynn, and I'm saddened he's no longer with us. I really enjoyed his Mitch Rapp character.
What are you working on now?
The sequel to Battle Scream. I'm aiming to have it ready to buy sometime in the summer of 2014.
What is your best method or website when it comes to promoting your books?
Book websites that use Twitter and Facebook posts tend to work the best for me. I also use KDP select. And then there is the old-fashioned "word of mouth" method. I'm still learning how best to promote my books. I would rather spend my time writing than promoting. But it is a necessary evil if you want to sell books.
Do you have any advice for new authors?
Polish your craft. Go through several revisions before you publish your book. Cut out every excess word that isn't truly needed to tell the story. And invest in an eye-catching book cover. The competition is fierce. You have to stand out somehow.
What is the best advice you have ever heard?
That's tough. First you have to determine what is good advice and what is bad advice. And then you have to make yourself follow the good advice. This is the really tricky part. Following advice doesn't come easy for me.
What are you reading now?
The Book of Days by James L. Rubart
What's next for you as a writer?
I want to write a sequel to my debut novel, The Grace Painter. I think I finally have a plot worthy enough to continue the story. I'm excited to get started on it.
What is your favorite book of all time?
The Codex by Douglas Preston. It's an action-adventure that has a cast of zany and memorable characters in it. It's funny, suspenseful, and packed with action.
Author Websites and Profiles
Mark Romang Website
Mark Romang Amazon Profile
Mark Romang's Social Media Links
Facebook Profile