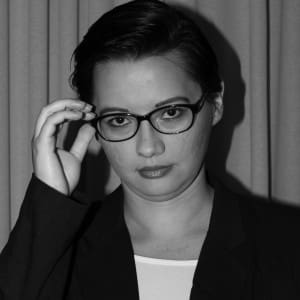 Tell us about yourself and how many books you have written.
I come from a family of history buffs, and I graduated from University with a degree in Ancient History. So, I tend to write a lot of historical-themed stories. I have written 4 books so far. The first two are "The Three Realms" and "Kings and Giants" are part one and two of a series called "Wayang: Stories of the Shadow Puppets", The series is basically a collection of ancient stories of Javanese creation myths seen from traditional performances of Shadow Puppets. I translated, retold, updated and simplified them myself from their original languages. My third book is "Songs from a Mountain," a little novel, also based on East and South East Asian history.
What is the name of your latest book and what inspired it?
My latest book is more academic-y, I suppose, compared to the others. It's called "History, Prehistory and Biological Evolution" and it's the first book of a series called "Time Maps". I co-wrote it with Dr. R.K Fisher who is a mathematician. He worked on this book for about ten years before he came to me with the idea of writing a history book from a non-European perspective. I had just started my studies in Ancient History back then and was amazed at how detailed the chronicles are for 'western' histories like Graeco-Roman gods and goddesses, and I found that histories from other parts of the world doesn't give that same level of details in their information. So it took me another six years to finish this book. What's different about this book, I guess, is the notes left to me by R.K Fisher which said "Make this simple and interesting." So hopefully it's a more fun take on what's usually out there.
Do you have any unusual writing habits?
I wish I have. I really do! But, no. I'm pretty boring when it comes to work. Let's see, I like to work with the TV on and I tend to favor Super Sentai Series (the original Japanese version of "Power Rangers") instead of just random TV shows. So, I'd usually put the series on as a marathon while I work. I don't know, between the language, the colors and the sounds, it just makes my sometimes excruciating work writing and re-writing a bit less depressing. If I want a bit more variation to my viewing while I work, I'd go for British sitcoms.
What authors, or books have influenced you?
Robert Graves. I think he's brilliant, and he was the writer who got me interested in studying history. My favorite works of his are "I, Claudius" and "Claudius the God." For a lighter readings, I love anything from P.G Wodehouse, but if I am to recommend anything more specific from him I'd say the Jeeves and Wooster series. I learned a lot from his writings about making simple points from a sometimes complicated story-lines.
What are you working on now?
Promotion, promotion, promotion. I've been studying, working and writing non-stop for close to a decade now, so it's time for me to really concentrate on telling people about it, I think.
What is your best method or website when it comes to promoting your books?
I favor Amazon and Goodreads, as well as social medias, but I also always look for new ways to promote. I'd try as much as I can to link all my social media profiles and associated websites together so if I give an update I'd only need to do it in one or two hits. It just saves time.
Do you have any advice for new authors?
I have spoken to a lot of people who say that they always wanted to write, but they never seem to be happy with what they've written. Please do not let that stop you. It's like hearing your own voice on a recording sometimes. it sounds good in your head but not so much when you hear it. And that's okay. That's what drafts, revisions and editors are for. And if your writing is shockingly bad, think of it this way: before you can write a good story, you need to write a bad story. Before you can write a bad story, you need to write a story.
What is the best advice you have ever heard?
One day, I was writing a report for one of my subjects in university and my professor wrote in his comment, "try to look at an event with the eyes of the time." (in other words: empathize with your characters) and I realized that a lot of misunderstanding about history, and a lot of what makes some historical novels really uninteresting is that the writers would look at something like The story of Emperor Nero or the fall of the Roman Empire from the eyes of a 21 century jeans-wearing, beer-drinking writer. So that comment always stuck with me and became the basis of a lot of my writings.
What are you reading now?
I'm reading two books right now, "Invisible Man" by H.G Wells, and "Romance of the Three Kingdoms" by Luo Guanzhong which is one of the four great classical novels in Chinese literature. My ambition is to read them all.
What's next for you as a writer?
I'm working on "Ramayana", which is the third book of my "Wayang: Stories of the Shadow Puppets" series. Ramayana is a famous Hindu love story of Rama, who is an incarnation of the god Vishnu and Sinta. It should be ready for publication by the end of this year. If we are talking about my long-term plans as a writer, it will be to be able to somehow do this full-time, which I guess what every writer wants.
If you were going to be stranded on a desert island and allowed to take 3 or 4 books with you what books would you bring?
"I, Claudius" by Robert Graves, "Jeeves and Wooster Omnibus" by P.G Wodehouse, and "The Feng Shui Detective" by Nury Vittachi. Oh, and I should bring one of my books as well, shouldn't I? I might bring "History, Prehistory and Biological Evolution" just so I can show off to no one in particular and say "I wrote this."
Author Websites and Profiles
Martini Fisher Website
Martini Fisher Amazon Profile
Martini Fisher's Social Media Links
Goodreads Profile
Facebook Profile
Twitter Account