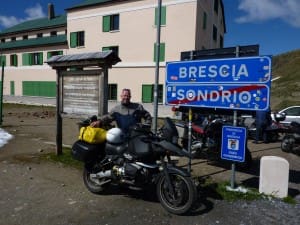 Tell us about yourself and how many books you have written.
I've been writing for twenty plus years and self-publishing for little over a year. I've written three books, Reprobate, Peccadillo, and Rogue, and three short stories, Locked Room, Microchip Murder, and Fundamental Error, and I'm working on the fourth novel, Ghosting. All novels and stories are part of my Amsterdam Assassin Series.
What is the name of your latest book and what inspired it?
Rogue, which will be published in November, is the third novel in the Amsterdam Assassin Series. The books follow female freelance assassin and corporate troubleshooter Katla Sieltjes and her blind jazz musician boyfriend Bram Merleyn. The first novel, Reprobate, is about their meeting and how the changes in Katla's personal life influence her professional life. In the second novel, Peccadillo, Katla's legitimate business, a shipping company, faces a hostile takeover by a Chinese gang who have no idea the majority shareholder is a freelance assassin. In the third novel, Rogue, Katla comes under scrutiny of three Intelligence agencies and the Dutch police when she's involved in a murder at Schiphol Airport. Rogue is a lovable villain, or a person who crossed all boundaries and is 'off the reservation', no longer allied with the community they once belonged too. And there are several rogues in this novel.
Do you have any unusual writing habits?
I don't know if it's unusual, but I can write pretty much everywhere. I write my raw material on an iPad with a bluetooth keyboard that I carry around with me. I often write in playgrounds where I watch my kids while I write about murder and mayhem.
I used to work as a security officer, and wrote during nightshifts, so I learned how to fill wasted hours with constructive creative output. I went on a three week motorcycle trip recently, where I brought my trusted iPad and wrote during the hot hours in the afternoon. When I came home I had written 27,500 words…
What authors, or books have influenced you?
I've been reading since I was four, and I have read so many books… I started writing because the stories I wanted to read weren't available, so I wrote them myself. As to authors I like stories by Philip K. Dick, Iain (M.) Banks, Vachss, Wiltse, Jim Thompson, Pirsig, Chuck Palahniuk, and Philip Jose Farmer, among many many others.
What are you working on now?
I'm working on Ghosting, the fourth Katla novel in the Amsterdam Assassin Series. After the problems in Rogue, Katla is going on a sabbatical, if only to assuage her boyfriend that she's not suffering from a form of occupational psychosis where killing is just one of the options. Meanwhile, her friends get into trouble, needing Katla's help while she is trying not to kill anyone. Plus she's still under scrutiny of the DEA, who think she might have killed one of their undercover agents.
What is your best method or website when it comes to promoting your books?
I maintain an online presence by answering questions on quora.com and comment on other people's blogs. Plus I write articles for my own blog, where I write about Amsterdam or anything connected to the Amsterdam Assassin Series.
Do you have any advice for new authors?
I'd suggest that authors don't try to write a book when they're writing the first rough draft of their manuscript. I see that many writers are concerned opening chapters and chapter length, etcetera. However, once you finished the rough draft and start editing, you might find that you will change the order of the chapters. Also, when you've written the whole book, you can imagine what kind of opening chapter would be best suited. So, create the whole draft first before you try to shape it up to a manuscript that can be read by beta-readers for feedback.
What is the best advice you have ever heard?
Don't write and edit at the same time, write first, edit later.
What are you reading now?
I'm reading the unpublished novel of a fellow author to provide him with feedback before he publishes.
What's next for you as a writer?
I'm constantly trying to improve on the craft and gathering ideas for the current work in progress, Ghosting, and more short stories to fill the gap between the publication of Rogue and Ghosting.
What is your favorite book of all time?
I have several favorite books, it's hard to make a choice. If I would have to choice in hardboiled noir, I like 'The Killer Inside Me' by Jim Thompson. If it's mixed genres, it would be 'Falling Angel' by William Hjortsberg for the mix of detective and paranormal. I like 'Darker Than You Think' by Jack Williamson for providing a reason for the duality of man by introducing the Homo Lycanthropus. I like 'The Wind in the Willows' by Kenneth Grahame for showing that a book doesn't need violent action to engage a reader. I like 'Fight Club' by Chuck Palahniuk for its unreliable narrator. And so on.
Author Websites and Profiles
Martyn V. Halm Website
Martyn V. Halm Amazon Profile
Martyn V. Halm's Social Media Links
Goodreads Profile
Facebook Profile
Twitter Account