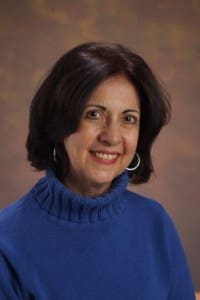 Tell us about yourself and how many books you have written.
Hello! I write compelling fiction that deals with the deepest issues of the human heart. I've written two novellas, A CHRISTMAS HOMECOMING and SURRENDER TO LOVE, and one novel, THE MADONNA OF PISANO, Book One in my trilogy titled THE ITALIAN CHRONICLES; three children's picture books: WHO IS JESUS?, TOBY TOO SMALL, and CANDLE LOVE; and one chapter book for middlers, DO ANGELS RIDE PONIES?
What is the name of your latest book and what inspired it?
My latest novel is THE MADONNA OF PISANO. It was inspired by an incident that occurred in my family's ancestry.
Do you have any unusual writing habits?
This may be an unusual habit. Before I write and as I write, I pray. I ask Holy Spirit to give me the story of His heart. There are times when I feel Him hovering over me, inspiring me with His words. During those times, I see myself as simply a pen in Holy Spirit's hands. The feeling is exhilarating!
What authors, or books have influenced you?
The book that has most influenced me is the Bible. I have also been influenced by the classics of world literature. In fact, my PhD is in French with a concentration in Comparative Literature.
What are you working on now?
Currently, I am working on the second novel in my trilogy, THE ITALIAN CHRONICLES. The novel is titled A SICILIAN FAREWELL.
What is your best method or website when it comes to promoting your books?
My best method for promoting my books is word-of-mouth. My best tools for this are Facebook, Twitter, and Pinterest.
Do you have any advice for new authors?
Keep on writing. Learn all you can about the writing craft. Never give up on your dream!
What is the best advice you have ever heard?
"Trust in the Lord with all your heart; lean not on your own understanding. In all your ways acknowledge Him, and He will direct your paths." ~ Proverbs 3: 5-6
What are you reading now?
–Everyone Communicates: Few Connect by John Maxwell
–Idea Sparking: How to Brainstorm Conflict in Your Novel by Michelle Lim
–The Story Keeper by Lisa Wingate
What's next for you as a writer?
To complete my trilogy.
If you were going to be stranded on a desert island and allowed to take 3 or 4 books with you what books would you bring?
1- Bible
2-My Utmost for His Highest by Oswald Chambers
3-Dante's Divine Comedy
4-The Red Horse by Eugenio Corti
Author Websites and Profiles
MaryAnn Diorio Website
MaryAnn Diorio Amazon Profile
MaryAnn Diorio Author Profile on Smashwords
MaryAnn Diorio's Social Media Links
Goodreads Profile
Facebook Profile
Twitter Account
Pinterest Account