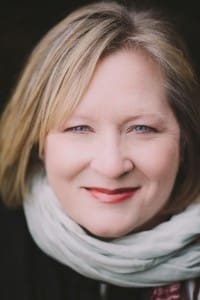 Tell us about yourself and how many books you have written.
I've written pretty much since I was old enough to hold a pencil. My poem about a potato being made into a chip, written when I was 8 years old, was well received by my school assembly!
At various points in my life I have tried my hand at writing a novel but never found the right inspiration but now I've managed to put that right. I started blogging while I lived in France, mainly just as a way to keep friends and family in touch with our new lives. I suddenly realized that the adventures I was writing about would make a great basis for a book.
I still blog but now its about my life back in England. I also blog for the Huffington Post and have written expat articles for the Daily Mail and Daily Telegraph
What is the name of your latest book and what inspired it?
L'Amour Actually was inspired by the many adventures I had living in rural France. It is a fictionalized travel memoir. Some of it happened, some of it happened but not quite as I have written in and some of it didn't happen at all. I leave it up to the reader to decide but sometimes truth is stranger than fiction.
Do you have any unusual writing habits?
I don't have any unusual writing habits but I am what I would call an organic writer. I know where my story starts and where it finishes, but the bit in the middle just grows as I write. I know many writers who storyboard every last sentence because it works for them but for me, seeing where my story takes me if much more fun
What authors, or books have influenced you?
I love the contemporary women's fiction authors that are around at the moment, particularly those with a sharp wit, like Marian Keyes and Catherine Alliott. Kathy Lette has me laughing out loud.
What are you working on now?
My current project has the working title 'Suddenly Single' and it is the story of an older woman whose marriage breaks down unexpectedly. With the aid of a small inheritance, she takes off round the world to meet up with her old school friend and on the way discovers more about herself that she thought possible.
What is your best method or website when it comes to promoting your books?
My first book only came out this month, published by Summersdale in the UK. At the moment all this book promotion business is new to me. I could probably answer this better in a few months time when I have had a chance to assess what works for me. I have high hopes for Our Awesome Gang though.
Do you have any advice for new authors?
Keep writing. Get your story down. Don't go back and constantly edit it.
What is the best advice you have ever heard?
The best advice I was given was 'You can do it.' And I could!
What are you reading now?
The Guilty One by Lisa Ballantyne. A thriller.
What's next for you as a writer?
More writing and hopefully more publishing success.
What is your favorite book of all time?
I honestly couldn't say. There are so many wonderful books that I love for completely different reasons.
Author Websites and Profiles
Melanie Jones Website
Melanie Jones Amazon Profile
Melanie Jones's Social Media Links
Facebook Profile
Twitter Account