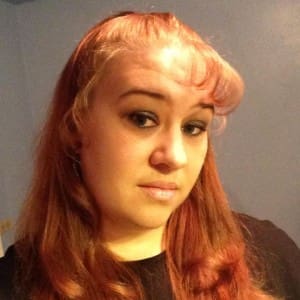 Tell us about yourself and how many books you have written.
I live in Oregon with my husband and four children. I work full time for a tech company so I have my hands full! But I love to write. More than love it, it is my obsession. I have writing apps on all my devices so while I might not have time to write in the traditional sense I can write a chapter on my phone while I am waiting for a sporting event to start.
I have 3 books available on Amazon (two are under the name Melissa Jones) and many others either completed or in progress.
What is the name of your latest book and what inspired it?
My latest book is Morning After. The title was inspired by the name of the coffee shop in the book. This book is my first foray into Contemporary Romance. My previous works were Historicals. I really enjoyed writing it. I fell in love with the characters and cheered for them!
Do you have any unusual writing habits?
Besides writing on the touch screen of an iPhone? No. I write all the time in my head. I am always thinking about characters and scenes. I write on my phone just so I don't forget the 'great idea' I had.
What authors, or books have influenced you?
Oh so many great authors! I am an avid reader and often get sucked into a series by a particular author because I want to see where the characters go. I don't think they influence my writing because my writer's voice is something that I've cultivated since I was a teenager. I can rember at that time trying to describe things the way another author did and it just didn't work for me.
What are you working on now?
I am always working on about 8 different things!
I have a series that is historical romance that is currently being edited. It follows a group of friends and subsequently their children. It is the Randal Family Saga
Of course I am working on the next two books in the Reynolds Security Series. Jace's story and Zoe's story.
I am also working on a new series called the Cain Brothers. About 6 brothers and the women they love.
What is your best method or website when it comes to promoting your books?
I am still looking for the best method!
Do you have any advice for new authors?
After you write, take a break and then read it. If you are an avid reader and you like what you write it is probably good. Also, don't read the reviews and don't take them personally. Some people are mean just for the sake of being mean!
What is the best advice you have ever heard?
After my first bad review I was kind of bummed and my teenage son put his arm around me and said "Mom, haters gotta hate." It was funny because he never talks that way but it was also true. There are always people out there who insult just to make themselves feel better. So now I choose not to read the reviews.
What are you reading now?
I have been hunkered down in writing mode for many months so I have fallen behind on a couple series. I just caught up on the Scangards Vampire series by Tina Folsom and the KGI series by Maya Banks. I still have to catch up on Rough Riders by Loreli James. Mostly I have been looking for and reading books by other Indy authors I follow on Twitter or FB. I want to read the real story not the publisher 'dumbed down' version. I am tired of the cookie cutter heroes!
What's next for you as a writer?
To write of course. Knocked Out, the sequel to Morning after is going live soon and I am still finishing the next book in that series.
I will never stop writing. I don't think it's physically possible at this point!
If you were going to be stranded on a desert island and allowed to take 3 or 4 books with you what books would you bring?
I would bring my ereader. Then I could have my whole collection!!
Author Websites and Profiles
Melissa Hale – Jones Website
Melissa Hale – Jones Amazon Profile
Melissa Hale – Jones Author Profile on Smashwords
Melissa Hale – Jones's Social Media Links
Goodreads Profile
Facebook Profile
Twitter Account