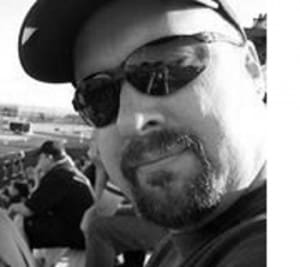 Tell us about yourself and how many books you have written.
I was born in California and raised there and in Utah. I first wrote horror fiction as a young adult, but kept writing throughout the years. My first published novel was "The Bank of the River," and my latest is "A Haunting in Oregon," both published in 2013.
What is the name of your latest book and what inspired it?
"A Haunting In Oregon." I had created some interesting characters in "The Bank of the River" and wanted to see them take on a different geography and meet new characters. People seemed to enjoy them from my first book, "The Bank of the River," and there were plenty of options to see them continue on. I see several more books about the two characters of Steven and Roy, and their ability to deal with ghosts. Steven's relationship with Roy is complex and I think there's plenty to explore, in ways that other people can relate to. The father/son relationship can be a real love/hate thing. Steven's found a way to love his dad in a way he had never thought of before, due to their inherited psychic abilities, but is that the only reason they've become close after all the years of estrangement? Roy seems fearless, but are there things that really scare him? And they're not killers, so the enemies they defeat are still out there, built up over generations.
Do you have any unusual writing habits?
Nothing at all unusual. I like to write first thing in the morning until mid afternoon. I'd do it every day if I could! Pour a cup of coffee and open the laptop!
What authors, or books have influenced you?
In my youth Stephen King and Peter Straub were huge influences. Later, other authors such as Updike, Roth, Vonnegut, and Phillip K. Dick became favorites. "The Shining" and "Ghost Story" remain the most frightening books I've ever read, but Clive Barker and Lovecraft have given me good chills over the years. Kazuo Ishiguro is one of my all time favorite authors – what he does blows me away. I wish I could write like him!
What are you working on now?
Getting "A Haunting in Oregon" out the door is the main goal for the next few weeks. The outline of the next book in the series has developed, and I'm working on that now. I would expect a third book in the months ahead. "A Haunting in Oregon" was more expansive than "The Bank of the River" and the next book will continue that trend.
What is your best method or website when it comes to promoting your books?
I haven't found any particular site or service to be "the one". I keep trying different methods I learn from blogs, and tracking my results to see what works best. I keep picking up from others that no one method is foolproof, and that patience is key. I'll bet I have a different answer to this question a year from now…we'll see.
Do you have any advice for new authors?
Write every day.
What is the best advice you have ever heard?
I remember hearing Ray Bradbury talk about the discipline of writing, how he'd write even if he didn't feel like it. Because writers write. I've found that advice to be what motivates me.
What are you reading now?
A new book, "Viral House" by Joe Sharp, and the new Dan Brown.
What's next for you as a writer?
I want to continue the series started with "The Bank of the River." I think the characters have interesting histories, and there's a lot of fun stuff that can happen as I explore their history. So the next book will be a continuation of those characters. But I'd like to start a new subject as well, something else in the horror/thriller genre. I think that will come after the third book is done.
What is your favorite book of all time?
Absolutely impossible to say. That's like asking me my favorite movie of all time. The best I could give you is a list of 10 books, but it would change next week! An Ishiguro would be in the top three, for sure. But even then my favorite of his changes from time to time.
Author Websites and Profiles
Michael Richan Website
Michael Richan Amazon Profile
Michael Richan's Social Media Links
Goodreads Profile
Facebook Profile
Twitter Account