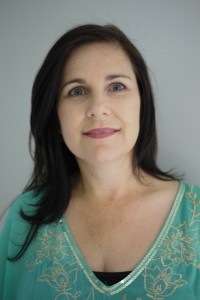 Tell us about yourself and how many books you have written.
I wanted to be a published author from around 8 years of age. My early teachers encouraged me but my high school teachers told me my writing was terrible. Nine years ago I finally went after my dream and enrolled in a writing course. So far I have two books published, but I'm working on several more and hope to release my next novel in January.
What is the name of your latest book and what inspired it?
Spiralling Out of Control was inspired after reading a book about girls who ended up in halfway houses where they found healing – I wanted to write the story of how a girl might end up in a halfway house.
Do you have any unusual writing habits?
I write NaNoWriMo (National Novel Writing Month – 50000 words in November) every year and then spend the other 11 months fixing up my mess of crazy speed writing.
What authors, or books have influenced you?
Roald Dahl's James and the Giant Peach inspired me to become a writer.
What are you working on now?
I'm writing a story about April. It's the 4th book my my Spiralling Trilogy
What is your best method or website when it comes to promoting your books?
So far it has been Twitter
Do you have any advice for new authors?
Never, never, never, never give up. Always read and always be learning something new or how to grow in your craft
What is the best advice you have ever heard?
Use track changes when editing.
What are you reading now?
The Redemption of Caralynne Hayman by Carole Brown
What's next for you as a writer?
I'm hoping to become a Hybrid Author. Indie is great but I'm sure Hybrid would be better.
If you were going to be stranded on a desert island and allowed to take 3 or 4 books with you what books would you bring?
The Bible, A notebook, my phone book and Pollyanna … to remind me to be glad 😀
Author Websites and Profiles
Michelle Dennis Evans Website
Michelle Dennis Evans Amazon Profile
Michelle Dennis Evans's Social Media Links
Goodreads Profile
Facebook Profile
Twitter Account
Pinterest Account