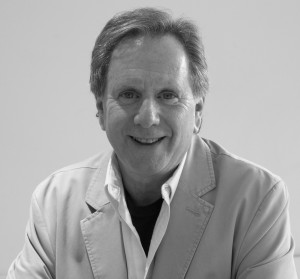 Tell us about yourself and how many books you have written.
I was born and raised in Brooklyn, NY. I now reside in New Jersey with my wife and our 10-year-old boxer dog, River. River is my writing buddy, who rests quietly on the writing room carpet until biscuit-break time.
I enjoy appearing at MOTH-type story-telling events around NYC; most notably, Stoop-to-Nuts at the Cornelia Street Café in Greenwich Village, and Silver Tongue Devils, at the Identity Lounge, in the East Village.
I've won awards for both my short stories and non-fiction.
A Fashion To Kill is my debut novel.
What is the name of your latest book and what inspired it?
A Fashion to Kill.
My protagonist, Jack Centaur, came up with the title. There's a point in the book where he uses the phrase, "…dressed in a fashion to kill." Up until he said those words I hadn't a title in mind. This is what writers call having the character speak to you. We live for this moment!, when the characters take over. That's when you're really into the thrill of the writing experience. Until you reach that point, its all uphill, very hard work.
The book itself was inspired while I was hanging around a Fashion Photo Shoot one day. Neither the model nor the photographer were famous. Actually, they were both starting out helping each other, doing the work pro-bono, to use the photos for what is called their "Look-Book" which is the portfolio they take around to show ad agencies, etc.
The inspiration came in one quick flash when the stylist (the one who does the model's make-up and hair) asked me what I write about.
I replied something like, "I think I'll write a novel about a serial killer who poses models bodies out as if on the cover of Vogue.
Then I forgot about the whole thing until about four years later when I was stuck for an idea to write my first novel. I said to myself, Hey, what about… And 60,000 words later A Fashion to Kill was born.
Do you have any unusual writing habits?
I'm a morning writer. I'm pretty much up with sun. I do a series of stretching exercises, followed by a brisk 1-mile walk. Then a first cup of tea and a light breakfast, while I read something that is writing related. Sometimes it's a novel; sometimes it's a book review.
The most important thing I do is disconnect my iMac from the internet, turn the ringer off all my house phones. I put my cell phone on Do Not Disturb, except for calls from my family members, who know only to call me in case of an emergency. Then my writing buddy, River, a 10-year-old boxer dog, and I settle down to write until around noontime.
What authors, or books have influenced you?
I'm an avid reader of various genres and have been inspired by many books. So I'll mention the books that have influenced the writing of A Fashion to Kill
The Mike Hammer novels by Mickey Spillane, I The Jury and Vengeance Is Mine.
Walter Mosley's Easy Rawlins novels.
Lee Child's Jack Reacher.
What are you working on now?
I'm currently writing a 2nd Jack Centaur novel. Once again, Centaur will be searching for the killer of a young woman. Only, it's not the Fashion World he'll be entering, but the world of a Reality TV show. Hint: there may be a ghost involved!
Then I'm onto a stand-alone mystery set in 1928 New York City.
What is your best method or website when it comes to promoting your books?
It's an ever changing experiment to see what works in this ever changing Indie environment.
Promote your book(s) on sites like AwesomeGang!
BookBub.
Book Review Blogs.
Do you have any advice for new authors?
Don't be afraid to Indie Publish. You'll be in total control of your writing business. The most important thing is to believe you can do it. And work at it. So write your butt off. Immerse yourself in learning the craft of writing. Take classes. Read books on writing. This one is my favorite: Write Away, by Elizabeth George.
Follow Indie Author related blogs!
What is the best advice you have ever heard?
Be Yourself!! Given to me when I was a teenager and has proven to be correct ever since.
What are you reading now?
Lush Life, by Richard Price.
Its set on the streets of the Lower Eastside of New York City. Price has a great feel for street dialogue.
What's next for you as a writer?
Working on my next novel.
I'm also sorting through my short stories to put together a few into an ebook.
If you were going to be stranded on a desert island and allowed to take 3 or 4 books with you what books would you bring?
Foremost, I'd bring a blank note book (Am I allowed to bring a pencil or two?) so I can finally write where there are no distractions. 🙂
Then I'd bring:
You Can't Go Home Again by Thomas Wolfe
Essential Spirituality: The 7 Central Practices to Awaken Heart and Mind by Roger Walsh (foreword by The Dalai Lama)
The Oxford English Dictionary, all 2o hard covered volumes
Author Websites and Profiles
Mickey Wyte Website
Mickey Wyte Amazon Profile
Mickey Wyte's Social Media Links
Twitter Account