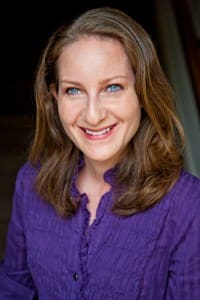 Tell us about yourself and how many books you have written.
I love the written word, even from a young age. My mom gave me a journal when I was a child and from then on, I was inspired to create great stories. I am a marketing professional for a software company so I write about business stuff, but then when I need to escape from the real world, I open my laptop and get busy writing fiction. My favorite genre is historical. We live in such a fast-paced, crazy world, that I enjoy exploring the world of yesterday. My first book was published in 2007 for middle-grade readers. It's called Once Upon a Time in Venice. My second novel, Across Great Divides, was published in the summer of 2013. I am proud of my writing and my books. I plan to pen more books!
What is the name of your latest book and what inspired it?
Across Great Divides is my newest novel, published in 2013. I was born in Cape Town, South Africa, and my grandparents were European Jews who fled their home as Hitler rose to power. It's their story that inspired me to write Across Great Divides.
Across Great Divides is a timeless story of the upheavals of war, the power of family, and the resiliency of human spirit. When Hitler came to power in 1933, one Jewish family refused to be destroyed and defied the Nazis only to come up against another struggle—confronting apartheid in South Africa.
Do you have any unusual writing habits?
Not really. It needs to be somewhat quiet. I need to be able to see out a window. And, a nice cup of tea helps get the creative juices flowing.
What authors, or books have influenced you?
I think Elie Wiesel is an amazing person and writer. What an inspiration!
What are you working on now?
I am noodling on some new ideas for a World War II era novel. I want to stick with the historical fiction genre. I am idea storming at the moment, taking notes, and reading as much as I can.
What is your best method or website when it comes to promoting your books?
I recently did a giveaway on Goodreads and I thought that was a great way to get some exposure. I like using Twitter for marketing purposes over Facebook.
Do you have any advice for new authors?
Read a lot. Write a lot. Find a subject matter that you are passionate about because writing a novel takes a long time, and you want to still be passionate over time and not burn out. Read as many author/agent blogs as you can and seek information about writing and the publishing marketplace from websites and writing magazines, like Writer's Digest. Don't give up.
What is the best advice you have ever heard?
Don't ever give up on your dreams. Work hard and strive to turn your dreams into reality. Also, that when one door closes, another one opens. Sometimes, things won't always work out as you want them to, but there is something good just around the corner.
What are you reading now?
The Plum Tree by Ellen Marie Wiseman. It is a great book so far about the power of love and faith.
What's next for you as a writer?
I would like to write another historical fiction novel. I want to become a better writer and gain an army of fans.
What is your favorite book of all time?
I think my love of books began with Little Women by Louisa May Alcott.
Author Websites and Profiles
Monique Roy Website
Monique Roy Amazon Profile
Monique Roy's Social Media Links
Goodreads Profile
Facebook Profile
Twitter Account