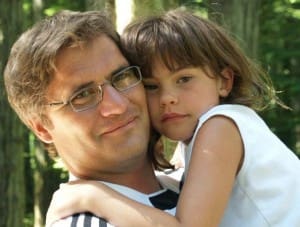 Tell us about yourself and how many books you have written.
I am a computer professional and a proud father of four teenage children. I wrote my first book in 2007 for my son, Michael, who was nine at the time. I don't know how many authors would admit they wrote a book unexpectedly but this was the case for me. I wanted to get my son interested in reading and to that end developed a plot with him. I started to write out the plot for fun, and 50,000 words later had a book! It was passed to a local author, who read it, critiqued it, and encouraged me to publish it. It's been a six year journey of critiques, revisions, and learning, and I published it in April of this year. I'm very pleased with the response I've received from readers thus far. This book is the first in the "Boulton Quest Series". I've completed the sequel and am working on the third book in the series.
What is the name of your latest book and what inspired it?
Brothers, Bullies and Bad Guys is the name of my latest and debut novel. It was inspired by my son Michael, who at nine years didn't read books because he "couldn't find books that interested him." This is a fast book, loaded with action, and was written to meet Michael's style. The book has four characters – Christopher, Michael, Thomas, and Katherine. My four children were the inspiration for these characters and though not a direct reflection of my children, many of their characteristics are shared with the characters in the book.
Do you have any unusual writing habits?
Hmmmm…writing habits reflect the needs of the writer so I'm not sure what would be considered unusual. I'd say I write quickly as I develop the chapter in my head before I pick up the pen. Of course, revision is a different story. That takes forever!
What authors, or books have influenced you?
JK Rowling's personal story is inspiring. Dreams can come true! I really enjoyed Scott Westerfield's "The Secrets of the Immortal Nicholas Flamel" series. He's amazing.
What are you working on now?
I'm revising the second book in the Boulton Quest series and have started on the third. I plan to publish the second book this fall and expect to work on the third over the following year.
What is your best method or website when it comes to promoting your books?
GoodReads and Facebook are my favourite websites. My best method is time and patience.
Do you have any advice for new authors?
Have your work critiqued by as many people as possible and take all critiques seriously. Writing is most important so even if you don't agree that "the wrong character is the protagonist" re-write the book with a different protagonist anyway. At a minimum you'll gain experience and mastery, but more importantly you'll find a better angle you'd have never thought of.
What is the best advice you have ever heard?
Revise, revise revise and when you've finished revise again.
What are you reading now?
City of Glass by Cassandra Clare.
What's next for you as a writer?
Keep writing! I hope to get the second book in the Boulton Quest Series published this fall, and complete the third book in one year.
What is your favorite book of all time?
The Grapes of Wrath by John Steinbeck
Author Websites and Profiles
N.D. Richman Website
N.D. Richman Amazon Profile
N.D. Richman Author Profile on Smashwords
N.D. Richman's Social Media Links
Goodreads Profile
Facebook Profile
Twitter Account