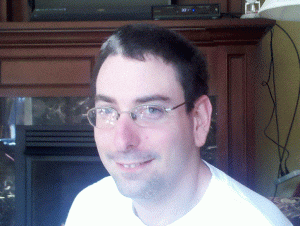 Interview With Author N. Lang
Tell us about yourself and how many books you have written.
I've been writing since I was ten years old, writing fan fiction short stories, until I wrote my original novella in high school. I've read writers Digest books about Description, Dialog, Characters, ect. Went to writing workshops. And in '17 I self -published an urban fantasy New Adult book. I then published my middle grade trilogy that I worked on from '08-'12. Now I'm editing a sequel to my first book.
What is the name of your latest book and what inspired it?
My latest book is "The Chronicle Gate vol. 3 Neo Earth" the third book in my middle grade trilogy. I was inspired by many things like "Star Wars" and "Harry Potter" and "The Books of Umber" trilogy.
Do you have any unusual writing habits?
My writing habits are when I go to work, I bring my kindle with me and write during lunch and breaks, and on the weekends. I don't really have a set time. I just write when I can.
What authors, or books have influenced you?
The biggest authors that inspired me, besides J.K. Rowling, is Terry Brooks, C.S. Lewis, and found Jayel Gibson while going to writer's conference.
What are you working on now?
Right now, I'm editing the sequel to my first book, and I've also written a portal novel about a world with the mythical creature the Manticore.
What is your best method or website when it comes to promoting your books?
I like using written word media, Fussy Librarian, TCK.com has a bunch of websites. It's fun to go through but tiring too.
Do you have any advice for new authors?
I know you've heard it before but just keep writing, keep editing it and find a good writer's group or beta readers, search online. You'll find your tribe.
What is the best advice you have ever heard?
I remember watching a movie about Ernest Hemenway and he said something I'll always remember. "You've got to throw some punches for what you want."
What are you reading now?
Right now, I'm reading "The Keeper of Portals" by V S Nelson
What's next for you as a writer?
I'm working on a sequel for the Manticore Knight right now and I'm editing a sequel to my first book "The Lost Angels" which should be due out this fall.
If you were going to be stranded on a desert island and allowed to take 3 or 4 books with you what books would you bring?
That's a hard one but I'd have to say some of "The Harry Potter" books, and I really enjoyed "Inkheart" trilogy.
Author Websites and Profiles
N. Lang's Social Media Links