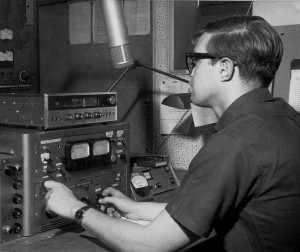 Tell us about yourself and how many books you have written.
I have been writing short stories for years Currently at work on two novels.
What is the name of your latest book and what inspired it?
"Crushers." The takeover of American media, public and commercial, by the right-wing and corporate America. 15 years as a broadcaster, commercial and public
Do you have any unusual writing habits?
None of interest
What authors, or books have influenced you?
Ray Bradbury, Williams Faulkner. Guy de Maupassant, Vladimir Nabokov
What are you working on now?
A book about basset hounds
What is your best method or website when it comes to promoting your books?
Too varied and numerous to mention
Do you have any advice for new authors?
Don't believe anyone. Nobody knows anything
What is the best advice you have ever heard?
Best advice from Ray Bradbury lectures on video.
What are you reading now?
T.S. Eliot – Four Quartets
What's next for you as a writer?
Reading and recording my own audiobooks
If you were going to be stranded on a desert island and allowed to take 3 or 4 books with you what books would you bring?
The Complete Norton anthology of American Literature. There is no better a collection
Author Websites and Profiles
N.S. Johnson Website
N.S. Johnson Amazon Profile
N.S. Johnson's Social Media Links
Facebook Profile
Twitter Account