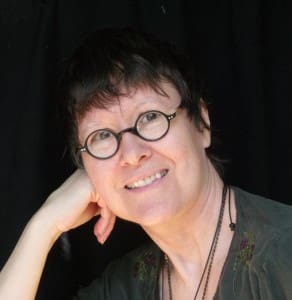 Tell us about yourself and how many books you have written.
Nancy Mauerman writes novels for kids that are beautifully illustrated and have a strong central plot with several sub-plots broadening the character's motivation and adding quirky details used later in the story. There are surprise word pictures on most every page, like, "Worms don't need legs. They dance together, in slime they spit out, cheek to cheek." Nancy uses alliterations and assonance, invents new words and introduces others, previously known to adults. She explains their meaning and repeats the word again soon, without breaking the rhythm of the story. Family problem-solving is her favorite theme because children are hungry to share adventures with their adults. Her dialogues flow naturally, tempting the reader into reading the same passage a little differently each time. The story flows effortlessly, it and the pictures grabs children's attention, while adults enjoy discovering new insights and the words feel good in their mouths. These are not books adults will 'accidentally' loose, burn, or spindle.
Nancy has published 13 books on Amazon and 12 of them are in paperback as well.
What is the name of your latest book and what inspired it?
The Latest book is a beginner reader, it is especially for boys. 'The Magic Suit' is full of adventure and even has a boom in the story.
I though boys could really use a good action packed story and I had the beginner reader in mind.
Do you have any unusual writing habits?
I also illustrate every one of my books. It is a long process to draw each image for a children's book and I love it. It is sometimes easier to change the story than to redraw an image.
What are you working on now?
My current project is 'Superman And The Bad Mermaid Queen.' And it is a 4 part series with well over 100 hand drawn pictures. Many of my books are fictionalized stories of my two children, Paul and Anna.
What is your best method or website when it comes to promoting your books?
It takes a lot of work just to get the books onto Amazon and create the paperbacks as well. I am so thankful for being able to self publish on Amazon. The only other thing I do is have links on my website linking to Amazon.
I do hand submitting to the many free blogs that are out there when I offer a free ebook.
Do you have any advice for new authors?
I have had these stories in my head for many years, but only began to publish them in 2011, so I still consider my self a new author. Then only real advise I can offer is NOW. Now is the best time to get your words and work out there. So go out and do it.
Author Websites and Profiles
Nancy Mauerman Website
Nancy Mauerman Amazon Profile
Nancy Mauerman's Social Media Links
Goodreads Profile
Facebook Profile
Twitter Account