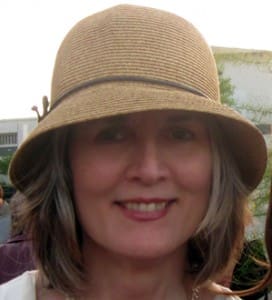 Tell us about yourself and how many books you have written.
I've written the first two novels in a three-book series. The first one in the series, "The Chaos Protocol", is a techno-thriller about a team of computer programmers trying to disable a worm in the banking system – and it's set in Columbus, where I live, and it was a finalist for the 2000 Ohioana Book Award for Fiction. The second one, "Blood on Ice", is about a young Russian hockey star who is trying to find a way to resist the Mafiya without endangering the people he loves.
What is the name of your latest book and what inspired it?
My latest novel is "Blood on Ice." I studied Russian in college and have spent time there and have met and worked with a number of Russian immigrants. I was interested in the problem of facing evil: how do you maintain your integrity in the face of evil if those you love are threatened? That's the theme, but the book also contains professional hockey, the Russian Mafiya, art students, Russian orphans, the FBI, a brilliant, disgraced programmer, and lots of other goodies.
Do you have any unusual writing habits?
When the children were small, I would get up at five a.m. in order to have writing time. Now that they're grown, I tend to just write whenever I can. I think that most writers are solitary, at least when they write.
What authors, or books have influenced you?
Laurie Colwin: Happy All The Time as well as her others
Michael Chabon: The Amazing Adventures of Kavalier and Clay and his others
Ruth Ozeki: My Year of Meats
Dorothy L. Sayer: The Peter Wimsey mysteries (Strong Poison, etc.)
Margaret Mitchell: Gone With the Wind
Ken Follett: Eye of the Needle
Wallace Stegner: Angle of Repose
Ann Patchett: Bel Canto
Barbara Kingsolver: The Poisonwood Bible
I have a lot of book reviews at my web site, and at Goodreads, if you're interested in further recommendations.
What are you working on now?
Presently I'm writing the last book of The Millennium series. Too early for details, but the it's the continuing story of a character who's intrigued me since Book One.
What is your best method or website when it comes to promoting your books?
I'm still experimenting. Amazon is very helpful, especially with ebooks for Kindle.
Do you have any advice for new authors?
Spend most of your time writing, and a proportionately smaller, but consistent amount of time on promotion.
What is the best advice you have ever heard?
"There are a hundred ways to write a book, many of them right." Jeff Dunn, author of "Days of Cain" and "Full Tide of Night."
This advice helped me realize that I didn't need to get stuck with writing a scene just one way – there were many ways that might be successful. It freed me to experiment.
What are you reading now?
I just finished Ruth Ozeki's latest book, A Tale for the Time Being. Magical!
What's next for you as a writer?
I'll keep writing novels. And I've done a good bit of food writing (see my web site), which I like and will continue. I'm also a lyricist, and I would love to make a recording of the songs I wrote for my children when they were little. Not with me singing, however! And maybe a children's book? And something humorous – the possibilities go on and on.
What is your favorite book of all time?
Sorry, too hard to choose! Please see the very partial list above. I'm always finding new books to love.
Author Websites and Profiles
Nancy McKibben Website
Nancy McKibben Amazon Profile
Nancy McKibben's Social Media Links
Goodreads Profile