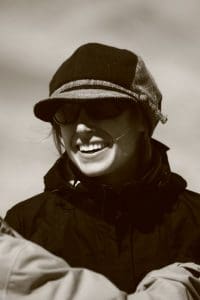 Tell us about yourself and how many books you have written.
I have always loved to travel. Before I published my first travel book in 2017, I spent nearly twenty years in a financial career and moved all around the world. My job took me to Australia, Oman, Switzerland and most recently Nigeria. I have also ducked out of my office role to take some multi-month sabbaticals. Now, I only write.
What is the name of your latest book and what inspired it?
Dust in My Pack pulls my most memorable journeys from the past twenty years to recreate the essence of remote destinations. The stories distil my research and learnings for each location by providing links and practical guidance enabling readers to devise their own trip. I aim to promote the "travel urge" in others so that they may also go beyond the average traveller's experiences.
The chapters cover a broad range of activities and countries, including adventures such as hikes and white-water rafting, archeological sites, amazing accommodations and unpredicted animal encounters.
Do you have any unusual writing habits?
Not that I know of, but I'm new to this so everything seems fresh and exciting.
What authors, or books have influenced you?
Paul Theroux and Paulo Coelho
What are you working on now?
I am drafting my second travel book, due out later 2018. It will have a similar structure to Dust in My Pack, where each chapter covers multiple countries with a common theme. For example, trekking or ancient sites.
My reconnaissance entailed a four-month trip across the Baltics, Iceland, Myanmar, Bhutan, Brunei and Sri Lanka. I may also throw a few other memorable places from other travels, such as the Faroe Islands and Cuba.
What is your best method or website when it comes to promoting your books?
Twitter, Goodreads/Facebook groups and word of mouth
Do you have any advice for new authors?
Hire a professional editor and cover designer. We cannot do everything well and need the support of different skillsets to create a high-quality product. Readers deserve this.
What is the best advice you have ever heard?
Focus on what you can influence, ignore what is out of your control.
What are you reading now?
Shantaram by Gregory David Roberts
What's next for you as a writer?
I aim to continue to travel and write.
If you were going to be stranded on a desert island and allowed to take 3 or 4 books with you what books would you bring?
That's a hard question, as I do not like to read a book twice. But, if I must answer then I would take The Alchemist, Dark Star Safari and a manual on how to distil salt water into fresh water when living on a deserted island!
Author Websites and Profiles
Nancy O'Hare Website
Nancy O'Hare Amazon Profile
Nancy O'Hare Author Profile on Smashwords
Nancy O'Hare's Social Media Links
Goodreads Profile
Facebook Profile
Twitter Account