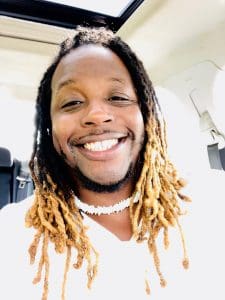 Tell us about yourself and how many books you have written.
I am a fresh author who loved writing his whole since a child writing play scripts in Ditmas International school. A reknowned songwriter I have written and recorded over 200 professional songs, and been a two-time semifinalist in the ISC international competition. Writing has been my outlet and provides me a world to paint visions that no one else sees. I have written three complete books in my life but started dozens. I am very proud to be a published author now.
What is the name of your latest book and what inspired it?
The Mystery Behind Mood Swing is my lastest book and growing up a child that loved Marvel comics and Mystery books I wanted to combine the two and make my own superhero.
Do you have any unusual writing habits?
I don't think I have any unusual writing habits but I do love quiet when I write.
What authors, or books have influenced you?
The Hardy Boys
Nancy Drew
Marvel Comics Wolverine, Spider-Man, Superman
What are you working on now?
I am taking a short break to appreciate publishing my first book but then its on to volume two of The Mystery Behind Mood Swing.
What is your best method or website when it comes to promoting your books?
I am new to finding book promoting but I enjoy Awesome Gang a lot!
Do you have any advice for new authors?
Keep writing keep writing keep writing. Don't let distractions prevent you from making your mark in the world of writers.
What is the best advice you have ever heard?
Don't ever let anyone stop you from saying something if its whats in your heart.
What are you reading now?
I am currently browsing to find a new book, but I love James Patterson so maybe I can find one of his.
What's next for you as a writer?
I hope to continue to evolve The Mystery Behind Mood Swing into a series like Lord Of The Rings.
If you were going to be stranded on a desert island and allowed to take 3 or 4 books with you what books would you bring?
The Bible
The Lord of the Rings
The Dark Tower
Author Websites and Profiles
Nathaniel Monk Amazon Profile
Nathaniel Monk's Social Media Links
Facebook Profile