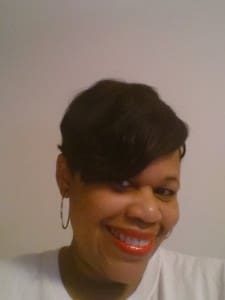 Tell us about yourself and how many books you have written.
My name is Norma L. Jarrett I am the author of Sunday Brunch, The Sunday Brunch Diaries, Sweet Magnolia (Essence Magazine National Book Club Selection), Brunchspiration (non-fiction/inspirational), Christmas Beau and Love on a Budget. I write fiction/romance with a dash of faith. My work has been featured in USA Today, Essence, Ebony, Southern Living, Publisher's Weekly, Upscale, Times Picayune and other media. I am married and live in Houston, Texas
What is the name of your latest book and what inspired it?
Love on a Budget. I read an article by a guy about dating in tough economic times. Then I thought about the connection and perception of love and finance. Do you build a dream with your mate or is he supposed to come totally packaged? It's a fun and very real topic.
Do you have any unusual writing habits?
I usually get downloads of characters in the morning when I'm driving. I always write them down in a journal ASAP (when the care stops moving).
What authors, or books have influenced you?
I don't have a particular author but I love historical fiction and girlfriend/chicklit books. Do enjoy Emily Giffen, John Grishim, Terri McMillan
What are you working on now?
I'm wrapping up a book (been working on it for several years) called Vineyard Surrender about a mother and daughter connected to a very powerful family. I'm also working on Thanksgiving Beau, the sequel to Christmas Beau (novella). Many others in my journal 🙂
What is your best method or website when it comes to promoting your books?
Word of mouth, Facebook. But I'm trying new things.
Do you have any advice for new authors?
Write from your heart but work on your craft. Stay sincere, authentic and consistent. Always use a professional editor and remember it is a journey that requires persistence and patience.
What is the best advice you have ever heard?
Write from your heart, edit from your head (Terri McMillan)
What are you reading now?
Who Asked You? Terri McMillan
What's next for you as a writer?
More writing, writing a screenplay and a lifestyle venture based on my Sunday Brunch Series
What is your favorite book of all time?
Waiting to Exhale because it inspired me to write my first girlfriend book Sunday Brunch!
Author Websites and Profiles
Norma Jarrett Website
Norma Jarrett's Social Media Links
Goodreads Profile
Facebook Profile
Twitter Account