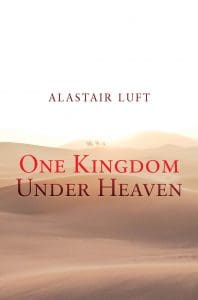 About One Kingdom Under Heaven
In the year 2029, China attacks the United States. Retired Navy SEAL Malcolm Kwong survives the attack. His family does not. Vowing revenge, Kwong puts together a team to help him kill the President of China and leads them into China's Taklamakan Desert – the Desert of Death – in search of Ismail Khoja, a Uighur who nearly assassinated the Chinese President five years earlier. Together, they will either prevent a world war, or start one.
Buy the book, and follow the author on social media:
Author Bio:
Alastair Luft writes out of Ottawa, Ontario, Canada, where he lives with his wife and two daughters. He is the author of two other novels, The Battle Within, and, Jihadi Bride, which was a finalist in the 2020 ITW Thriller Awards. A 25-year veteran of the Canadian Armed Forces, Alastair is also an accomplished speaker who has given TEDx talks on how violence begets violence, and the importance of art.