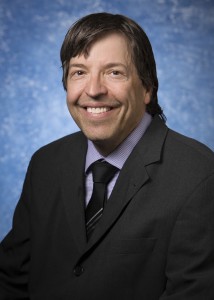 Tell us about yourself and how many books you have written.
I'm a physicist and science writer from Philadelphia. I've written 14 popular science books exploring the mysteries of the universe such as exoplanets, higher dimensions, time travel, quantum physics and other topics.
What is the name of your latest book and what inspired it?
My latest book, Einstein's Dice and Schrödinger's Cat: How Two Great Minds Battled Quantum Randomness to Create a Unified Theory of Physics, was inspired by a trip to the Princeton University library in which I found folders of letters between the two great scientists documenting how their friendship turned into a media fiasco. Many people know about the Schrödinger's Cat thought experiment, in which a feline is enclosed in a box with a radioactive material and is in a mixed state of life and death until the box is open. But relatively few are familiar with the crazy, contradictory life of the man behind the cat.
Do you have any unusual writing habits?
I don't like writing in solitude and I get distracted if I'm in a place with people I know. So I often like to write in coffee shops where there are people but few distractions.
What authors, or books have influenced you?
I'm a great fan of speculative fiction, including the works of HG Wells, Ray Bradbury, Isaac Asimov, Jorge Luis Borges and Ursula K LeGuin. Sometimes I try to put myself in the mindset of Carl Sagan, who was a brilliant writer. In terms of non-fiction, I grew up reading George Gamow and Martin Gardner.
What are you working on now?
I'm writing a lot of pieces for two blogs: The Nature of Reality (NOVA) and Starts with a Bang! It has been fun blogging and seeing the great comments from readers.
What is your best method or website when it comes to promoting your books?
Right now, my latest book is being promoted on the Basic Books website.
Do you have any advice for new authors?
I would advice new authors to try to market their shorter pieces to blogs and magazines before venturing into books. That said, when I first started writing popular science I began with a book, not popular articles. So it is different for everyone.
What is the best advice you have ever heard?
In college I had the pleasure of interacting with the poet Henry Braun who advised people to try to maintain short periods of creative focus, rather than expecting constant creativity. Around that time, my English professor Stephen Zelnick suggested that a diverse life is better than only doing one thing. So I often like to "switch gears" and put all of my energy into whatever I am doing at the time.
What are you reading now?
I've been reading Doctor Syntax by Michael Petracca which I found in a Vermont bookstore.
What's next for you as a writer?
I hope to continue to pursue creative ideas at the intersection of science, history and culture.
If you were going to be stranded on a desert island and allowed to take 3 or 4 books with you what books would you bring?
How to build a raft, how to desalinize ocean water, and how to catch fish? Seriously, there are many long novels that are considered classics such as Thomas Mann's Magic Mountain, Dostoyevsky's Crime and Punishment, and Joyce's Ulysses, that I haven't yet a chance to read because they require a time commitment (and, with Dostoyevsky, keeping track of all of the characters' names.)
Author Websites and Profiles
Paul Halpern Website
Paul Halpern Amazon Profile
Paul Halpern's Social Media Links
Goodreads Profile
Facebook Profile
Twitter Account