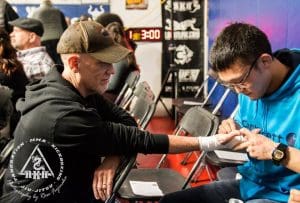 Interview With Author Peter J. White
Tell us about yourself and how many books you have written.
I was born in Colorado and raised in SE Alaska. I've wanted to write since I was little, but only got serious about it after I completed my MFA in Creative Writing. I discovered I LOVED writing screenplays and wrote about a dozen of them. I spent a while marketing these, and after getting a few bites that went nowhere, decided to go to what I'd always wanted to do: write books.
My favorite screenplay became the genesis of the book series I'm currently working on Ghost Hunter.
I've written five novels in this series and am working on number six (I've published three, and will have four and five out within months). Additionally, I have about three other completed novels and about a dozen screenplays, mostly in the horror genre.
What is the name of your latest book and what inspired it?
Ghost Hunter: Bangkok Redemption
This was inspired by a screenplay I wrote as part of my MFA. I loved the screenplay and it did well in contests, consistently placing in the quarterfinals.
But the novel is a whole different baby. It combines my love of the paranormal with the vigilante fast-paced action of the screenplay. My love of Thailand is evident in all I write: I lived there from '84 – '90 and loved every minute of that.
Interestingly: my interest in ghosts spiked when two visited me in the last apartment I lived in in Bangkok.
Do you have any unusual writing habits?
Not really. I get up at 4:30 when I'm working (I teach high school English) and write for about an hour an half every morning. That's when I'm most creative.
I'll spend afternoons and evenings revising and editing pieces getting them ready for publication and working on marketing.
What authors, or books have influenced you?
Lee Child. John Sandford. Thomas Harris. David Foster Wallace. John Connolley. Joan Didion. Neil Gaimon. Michael Connelly. Stephen King. Dean Koontz. Craig Johnson. James Lee Burke. Cormac McCarthy.
What are you working on now?
Book six of the series, tentatively entitled A Dish Best Served Cold.
Also looking back over some of my more typical genre work–in particular a novella entitled Moving In I wrote for a friend as a housewarming gift. I plan to tweak that a bit and get it to market–hopefully by the time you are reading this.
What is your best method or website when it comes to promoting your books?
I haven't had a lot of success marketing. I'm learning the hard lesson no one wants to learn: you have to write to market to prosper.
So far, I've stuck to running Amazon Ads, but I've taken that as far as I can with this series, so I"m branching out.
Do you have any advice for new authors?
As much as I hate to say it: Write to market.
What is the best advice you have ever heard?
Keep moving forward.
Pain is temporary, failure is forever.
What are you reading now?
The Dark Net; The Dying Grass; No Plan B; Eloquence; Trauma: The Invisible Epidemic; The Violence Project.
What's next for you as a writer?
Keep moving forward. I have two more books written in the series and I will market them. I'll finish book six and market that.
Meanwhile, I'm going to publish Moving In and go back through my screenplays and turn several of those into novels (they are much more genre specific than Ghost Hunter).
If you were going to be stranded on a desert island and allowed to take 3 or 4 books with you what books would you bring?
Infinite Jest
2666
The Biology of Cancer
Author Websites and Profiles
Peter J. White's Social Media Links