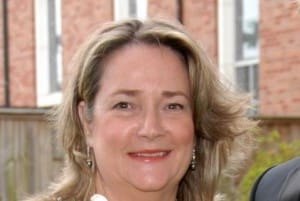 Tell us about yourself and how many books you have written.
I'm a former nurse with a massive number of certifications behind my name. I'd been gathering information to apply for a PhD program, and I realized my heart wasn't in it. I left hospital nursing to follow my lifelong dream of being a writer. First, I tested the water with a cozy mystery that I entered in a national contest. It was a finalist out of over ten thousand submissions, so I thought I could make the dream work. I renamed the contest entry, BODY WAVE (A-TEXT-A-NURSE MYSTERY), and published it at the end of 2012.
In 2013, I published THE POET, a short story, SWARMERS, a dark fantasy thriller, and DOUBLE BLIND, a medical thriller. On January 14, I published THE WAR NURSE. So, I've published four novels and one short story.
What is the name of your latest book and what inspired it?
THE WAR NURSE is my latest book. I wanted to write historical fiction about a civilian nurse who makes a tragic mistake while caught up in the chaos of the first moments of war. A mistake that can't be corrected or acknowledged, but has far reaching consequences to herself, the man she loves, and her family thousands of miles away.
The inspiration came from various puzzle pieces fitting together such as: Having a patient who was a Bataan survivor earlier in my career and he mentioned nurses served on the front lines, hurricanes up-rooting pecan orchards and a news story that they were planted by German POWs, reading a book about the civilian internment camps in America, and realizing that some of the biggest jumps in nursing practice came after major wars.
Do you have any unusual writing habits?
Not really. I do surf the news feeds while sipping coffee with a timer ticking down. If I didn't have the buzzer warning, I'd get lost in all the news out there.
What authors, or books have influenced you?
There are too many to list. I thank every author for every book I've read because they turned me into an unapologetic bookworm.
What are you working on now?
I'm putting the finishing touches on a contemporary romance about a disabled marine veteran which I haven't named yet.
What is your best method or website when it comes to promoting your books?
I've had a hard time learning book promotion because I've never felt comfortable with the concept of advertising. I have noticed that writers who have backgrounds in PR or advertising do better in the digital age. I'm picking it up at a slower pace, but hey, I'm improving every day.
I've learned a lot from Melissa Foster's marketing class at World Literary Café, and I've picked up great tips in the Writer's Café on the kindle boards. I'm also more aware of sites like this one who reach out a helping hand. Thank you.
Do you have any advice for new authors?
Build your platform while you're writing that first book. Take a book marketing class from someone who is a proven success.
What is the best advice you have ever heard?
Write every day even if it's just a blog post.
What are you reading now?
The Daughters of Mars by Thomas Keneally
An Astronauts Guide to Life on Earth by Chris Hadfield
Heart-Shaped Box by Joe Hill
Come Back To Me by Melissa Foster
Too Quiet in Brooklyn by Susan R. Anderson
What's next for you as a writer?
I'll be putting out the sequels to my cozy mystery series and dark fantasy series soon.
If you were going to be stranded on a desert island and allowed to take 3 or 4 books with you what books would you bring?
This is a hard question to answer but I'd have to take 1)Jane Austin's books in one big compilation 2) Matterhorn by Karl Marlantes because his book tied me up in knots and would keep my mind off the lack of air conditioning 3)Any book by Carl Hiaasen because he'd keep me laughing and hoping something would float up on the beach to distract me.
Author Websites and Profiles
R.V. Doon Website
R.V. Doon Amazon Profile
R.V. Doon's Social Media Links
Goodreads Profile
Facebook Profile
Twitter Account