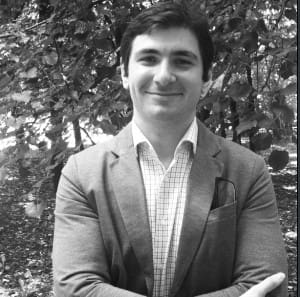 Tell us about yourself and how many books you have written.
I was raised in the Swiss Alps and moved to Geneva, Switzerland in my teenage years. I love camping, junk food and good movies. I think Red Bull and Powerade are the best drinks on Earth, and I could eat Inferno chips and cup noodles all day long. So far, I've written five books. Three Peter Simmons titles, one Victoria Carnahan one and one Antonia Bells one.
What is the name of your latest book and what inspired it?
Antonia Bells. I've always wanted to write an apocalyptic romance story with a female protagonist. So I did.
Do you have any unusual writing habits?
Yes. I find it incredibly hard to write without Red Bull, but can substitute with Powerade, coffee and Burn.
What authors, or books have influenced you?
J.K. Rowling, J.R.R. Tolkien, Christopher Paolini, Dan Brown and Bulgakov's 'Master and Margarita', as well 'The Gates of Fire'.
What are you working on now?
I'm working on a vampire romance book entitled 'Immortal Blood'.
What is your best method or website when it comes to promoting your books?
I'd say FreeBooksy and Twitter do the job nicely, but I'm well aware that there are other giants like BookBub and Pixel of Ink. However, I've never been featured by them yet.
Do you have any advice for new authors?
I'm a new one myself so the only advice I have is this: Don't pay for advertising, unless it's BoobBub. I spent too much money on advertising and nothing good has come out of it yet.
What is the best advice you have ever heard?
Ask book reviewers to read your book.
What are you reading now?
I'm rereading Harry Potter.
What's next for you as a writer?
More books, most of them YA, fantasy romance.
What is your favorite book of all time?
All the Harry Potter books. I also love the Da Vinci Code. Dead Souls is really good, too.
Author Websites and Profiles
Ramz Artso Website
Ramz Artso's Social Media Links
Goodreads Profile
Facebook Profile
Twitter Account