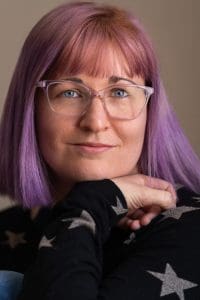 Tell us about yourself and how many books you have written.
Randi is a passionate advocate for mental health. She has written 10 books and hosts a YouTube channel called the Write or Die Show. In 2018 she battled cancer and came out fighting. She is the mom to 2 and grandmother to 1. T
What is the name of your latest book and what inspired it?
Be Selfish – Your Self-Care Journal. It is a journal with 7 sections (1 for each day of the week) and 52 ideas per section (for each week of the year). It came from wanting something more than just a journal. There are recipes, workout ideas and lots more. I wanted something that could encompass many aspects of our self-care.
Do you have any unusual writing habits?
I don't write every day. I write when I have inspiration which is frequent but I don't force it.
What authors, or books have influenced you?
The first author I read a novel through and wanted to keep reading was Stephen King. I now review many types of books and find that there is a lot of value in indie authors.
What are you working on now?
A book about losing my brother to a drug overdose. The hope is to show that people with addiction have family who loves them even when it is difficult. As well as bring hope to other families experiencing the same thing.
What is your best method or website when it comes to promoting your books?
My best method is going on other people's podcasts, I love doing interviews and chatting with people from around the world.
Do you have any advice for new authors?
Write. Don't let anyone tell you what you should write. Follow your passion.
What is the best advice you have ever heard?
Write the book as if you would want to read it.
What are you reading now?
Hive
What's next for you as a writer?
To continue working on my new book. As well throughout the year, I will be releasing new kids' books and scary stories.
If you were going to be stranded on a desert island and allowed to take 3 or 4 books with you what books would you bring?
Anything by Sherrilyn Kenyon.
Author Websites and Profiles
Randi-Lee Bowslaugh Website
Randi-Lee Bowslaugh Amazon Profile
Randi-Lee Bowslaugh's Social Media Links
Goodreads Profile
Facebook Profile