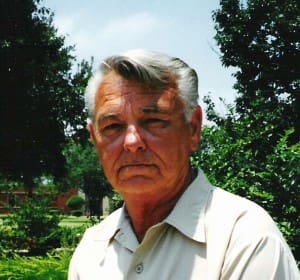 Tell us about yourself and how many books you have written.
I'm a retired U.S. Air Force fighter pilot. I followed that retirement after 27 years service by entering the civilian world of professional aviation, flying charter aircraft. After some ten years of that, I underwent quad-bypass surgery, which removed me from the medically acceptable category, and I now fly only under the Light Sport Aircraft category. Finding myself with a lot of free time, I began writing. I have published three books so far, all in different genres, and find writing an enjoyable, fulfilling experience.
What is the name of your latest book and what inspired it?
My latest book is actually a group of three short stories, written with young people in mind. It is published on Kindle and is titled simply, "Children's Stories". Prior to that I wrote "The Pilot", a highly fictionalized version of my aviation experiences, and "Arc of Justice", a novel which includes time travel as a plot vehicle and Joan of Arc alive and well, moving through time to correct historical injustices. This novel was heavily researched for historical accuracy of all the events mentioned. All three are available on Kindle with "The Pilot" also available in other formats through Smashwords.
Do you have any unusual writing habits?
I don't think I have any writing habits that could be classified as 'unusual'. A story idea presents itself and I just sit down at the computer and write. Most of what I write seems almost to write itself, but then I don't push for subjects with which I'm not familiar. Writing is fun for me, and I want it to stay that way.
What authors, or books have influenced you?
I learned to read at the age of five, cutting my teeth on the Encyclopedia Britannica, Jr. That was followed by reading just about anything that came to hand, from the Hardy Boys to Stephen King's works, and everything in between. I particularly enjoy Science-Fiction and of late, Fantasy. I think the works of Louis L'Amour influenced my writing style more than any other writer. I love his straight forward, simple style, but have certainly been influenced by the authors of the hundred upon hundreds of books I've read over the years.
What are you working on now?
I'm currently working on another book for younger readers, kind of a ghost story with an abandoned lighthouse on the coast of Maine as the backdrop. I well remember my love of adventure as a youngster and try to factor that into my work.
What is your best method or website when it comes to promoting your books?
I'm not much at marketing, having so little knowledge of the process. I rely on word of mouth and the social networks, as well as Amazon, Smashwords, Facebook, Awesomegang and Goodreads.
Do you have any advice for new authors?
Write about the things you know or have experienced, get a good education, read lots of books and use the spell and grammar checking programs in your word processor. When writing dialogue, imagine yourself in the conversation and write the way people actually talk. Oh, and learn about marketing if you want to sell your book.
What is the best advice you have ever heard?
Be as realistic as you can with your story components. For example, if you're writing about an airplane that only flies one hundred miles per hour, don't say it can fly five hundred. People that read books aren't ignorant or stupid as a rule. They'll catch your error and it will often leave a bad taste in their mouths.
What are you reading now?
Just finished a book called "The Salvagers" by John Michael Godier, a most enjoyable work, and just started "Enoch's Device" by Joseph Finley. So far, it's quite good.
What's next for you as a writer?
Finishing the work underway, and possibly writing a sequel to "The Pilot". I'm not really sure, but something will rear its head and demand I put it on paper (or Kindle or Nook).
What is your favorite book of all time?
That's a hard one, since I've read so very many excellent books. My latest favorite would have to be the "Game of Thrones" series by George R.R. Martin. I'm currently waiting for him to finish the next book in the series.
Author Websites and Profiles
Raymond Koonce Website
Raymond Koonce Amazon Profile
Raymond Koonce on Smashwords
Raymond Koonce's Social Media Links
Goodreads Profile
Facebook Profile