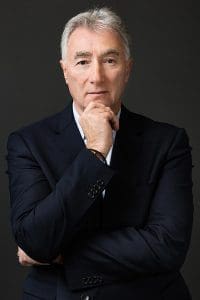 Tell us about yourself and how many books you have written.
Canadian born and raised, I moved to the United States when I was 21 and pursued a career there in recruiting, marketing and executive roles. I did a lot of travelling over a 30 year period, and while sitting in airports and hotels I read. One book, by my favorite author at the time, Richard Bach, entitled, The Bridge Across Forever, inspired my writing career. I finished that book, and penned my first short story. Over a period of 21 years, while working a full time career out of Hollywood, California, I wrote many novels and such, but it wasn't until 2009 when I finally had the time to pen my first published work, The Buffalo Kid, a book inspired by real people I met while living in Los Angeles. LA, Tinsel Town or the City of Angels, as many call it, has a massive homeless population, easily 100,000 or more. I'd run into them constantly. Sometimes I'd talk to them, sometimes I'd give them money or food, but always, they left an indelible impression. The Buffalo Kid is a story inspired by them, a story about a successful business and family man who lost everything, including his wife and two newborns – and ended up on the streets penniless. After 31 years homeless, the man, now known as the Buffalo Kid, the oldest homeless man in Buffalo New York, gets a 2nd chance at life, a bizarre encounter which sends him down a thrilling road, a chance to change it all. It's a very inspiring novel and readers have pretty much uniformly loved it.
What is the name of your latest book and what inspired it?
My latest book is entitled L.I.N., the sequel to THE OTHER. L.I.N. is an acronym for Living-Intelligent-Network. In this two novel series, we follow Kaetlyn O'Sullivan, a young Irish woman living in the southwest of Ireland, who had repeated nightmares. A psychologist, using regressive therapy, helps her trace the nightly visions, and to their shock, they discover that the images are coming from her past life. One thing leads to another, and Kaetlyn soon discovers that she crashed landed and died 18-years before, and that she had a mission, a reason for coming to Earth – to intervene before global warming pushed humanity to an extinction event. The revelation sends her on a renewed mission. The story was inspired by many global warming activists, but in particular, Greta Thunberg, the 16 year-old Swedish girl who started a global movement to force governments and corporations to do something effective about global warming instead of just talking about it.
Do you have any unusual writing habits?
Maybe, not sure how other writers go about it, but I could mention two things. First of all, I NEVER lay out my plot line. Once I have a concept of the story I want to write, I just write and I let it develop as I go. My main measuring stick for whether or not the story is good, is whether I am committed to reading it. If I get bored, lose interest, I go back and rewrite. The story has to be compelling for me, and it has to be something I WANT to read and see the end to.
The second factor in my writing is that I visualize everything. I write words, but in my head, I see a three dimensional world, and I feel what my characters are feeling and sensing. Sometimes it's such an adrenaline rush that my fingers simply cannot keep up with the pace of the movie unfolding between my temples.
What authors, or books have influenced you?
Many. Richard Bach's Jonathan Livingston Seagull and The Bridge Across Forever; The Hobbit; Orwell's 1984; Walter Miller's A Canticle for Leibowitz; Louis L'Amour…
What are you working on now?
A new soft science fiction entitled, THE OBLIVIOUS GODS.
What is your best method or website when it comes to promoting your books?
My site, www.reallaplaine.com
Do you have any advice for new authors?
If you love writing, just keep writing. Don't get dismayed if the sales aren't astronomical. Just write, promote and keep selling.
What is the best advice you have ever heard?
Write what YOU want to read – not what readers want.
It's entirely a matter of perspective of course. If you want to write because YOU want to write, then write what YOU want. If you want to be a commercial success, then write what readers want, what is popular, whatever. It's a gray zone, not black and white, but for me, my purpose for writing is to express myself and to help change the world in a positive sense by inspiring people.
What are you reading now?
Just about to start Andy Weir's new book, Hail Mary.
What's next for you as a writer?
I am putting several of my books in audio format – that's a winter project.
If you were going to be stranded on a desert island and allowed to take 3 or 4 books with you what books would you bring?
A library card with internet service.
Author Websites and Profiles
Réal Laplaine Website
Réal Laplaine Amazon Profile
Réal Laplaine Author Profile on Smashwords
Réal Laplaine's Social Media Links
Goodreads Profile
Facebook Profile
Twitter Account
Pinterest Account