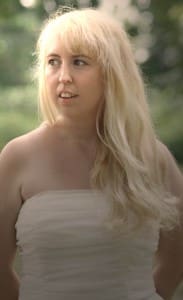 Tell us about yourself and how many books you have written.
Professionally, I have written several hundred books. As a ghostwriter though, I can't take credit for any of them. (Let's face it, some of the subject matters have been so strange that I am perfectly fine with that!) Under my own name I've had four nonfiction books published. They are: FINDING HENRY: A JOURNEY INTO EASTERN EUROPE, 50 HOMEMADE CLEANING SOLUTIONS: RECIPES USING COMMON HOUSEHOLD ITEMS, HAUNTED ESTILL COUNTY, and COPING WITH GRIEF: THE ANTI-GUIDE TO INFANT LOSS.
In the fall I will have the first book of my paranormal trilogy released. It's called WINDWOOD FARM and the series involves a photographer who sees the past when she looks through the lens of her camera. She uses that skill to solve old murder mysteries.
What is the name of your latest book and what inspired it?
I recently had COPING WITH GRIEF: THE ANTI-GUIDE TO INFANT LOSS released. It came out last week. It was inspired by my son who died from SIDS in 2010. It's not just my story, though. I interviewed lots of other infant loss parents and included their stories as well. After my son died I had trouble finding anything to help me through my grief. They were either too inspirational (I was angry and mad, I didn't want to read anything uplifting), too religious (I'm not), or too clinical. The original title of my book was "My Baby Died and I'm Madder than Hell." I decided to go with something a little less aggressive.
Do you have any unusual writing habits?
I work in the middle of the night. I stay up all night and go to bed at dawn. Sometimes, when I'm working on paranormal stuff, I even manage to scare myself. I usually have DESIGNING WOMEN or THE GOLDEN GIRLS on in the background. I love horror movies but they freak me out if I am up alone. I am sure that every sound is someone coming to kill me.
What authors, or books have influenced you?
I will read anything-even the back of cereal boxes. Honestly, the bad writing influences me more than the good writing because it shows me what NOT to do. Isabel Allende with her magical realism really inspired me although my writing is nothing like hers. I mean, she's really good…I just try to entertain.
What are you working on now?
I am working on a historical fiction novel called FURNACE MOUNTAIN. It takes place during the Great Depression and is about a little boy who writes President Roosevelt and invites him to visit his town in the mountains of eastern Kentucky. Roosevelt responds and says that he'll be there at the end of summer on his reelection tour. The book is mostly an adult version of the children's book STONE SOUP and focuses on how the townspeople, who all thought they had nothing, find out they have everything when they come together and prepare the town for Roosevelt's arrival.
I'm also working on the paranormal trilogy and HAUNTED MADISON COUNTY. Because we love our ghosts around here!
What is your best method or website when it comes to promoting your books?
I have no idea. When I find one that works I will let you know. I do have almost 2,000 members on my Haunted Estill County Facebook page. But we mostly talk about ghosts and goblins in the county. I'm not sure how many sales it has resulted in. I live in a small town. Once everyone has a copy of my book there really isn't anywhere else to go with it.
Do you have any advice for new authors?
Write. Read. Drink if it helps.
What is the best advice you have ever heard?
To take criticism with a grain of salt.
What are you reading now?
I usually have several going. Right now it's some Wicca spell book and a Nora Roberts thing. I read a bunch of literary stuff a few months ago. I have to let my brain rest.
What's next for you as a writer?
Hopefully to sell some books and find time to actually write. I have two small children. It's like trying to herd cats sometimes.
What is your favorite book of all time?
I really love HOUSE OF THE SPIRITS. And MY ANTONIA. Oh, and VC Andrews' HEAVEN, although that is kind of embarrassing to admit.
Author Websites and Profiles
Rebecca Patrick-Howard Website
Rebecca Patrick-Howard's Social Media Links
Facebook Profile
Twitter Account