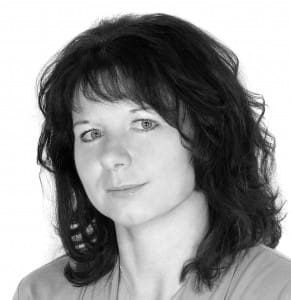 Tell us about yourself and how many books you have written.
Author of several self-help books, Rebecca Richmond has enjoyed a highly successful career within global organisations, later going on to become a qualified coach. Having triumphed over adversity, fibromyalgia/CFS and cancer, as a coach and master practitioner of NLP, hypnosis and Time Line Therapy™, she is ideally equipped to help people achieve the wellness they deserve.
Book titles currently in circulation:
My Guide: Manage Fibromyalgia/CFS
My Guide: Overcome Insomnia
My Guide: Manage Chronic Pain
Coming soon:
My Guide: Manage Stress Levels
My Guide: Improving Self-Esteem
What is the name of your latest book and what inspired it?
My Guide: Manage Fibromyalgia/CFS
I was motivated to write this book as a result of the desperation and hopelessness of a group of sufferers and their families who firmly believed that there was no hope of them recovering. They felt that anyone who claimed to have recovered had either never been ill in the first place or worse, was a charlatan who was intending to prey on their vulnerability. Even if you believe that you will never recover from fibromyalgia/CFS, you can still learn how to manage and reduce the symptoms, and live a full and happy life. I sincerely hope that this book will inspire you to make changes in your own thinking so you can begin your own journey to recovery.
Do you have any unusual writing habits?
Not really, but for the first draft I like music or the TV on in the background. For drafts two and three I work in silence. Once the first draft is complete, I go through it twice more before it goes to my editor, who always comes back with lots of questions.
What authors, or books have influenced you?
'Feel The Fear and Do It Anyway' by Susan Jeffers was the first book that made me realise you can change your life by using the information you read in a book if you act on it.
What are you working on now?
I'm just finishing My Guide: Manage Stress Levels and starting a book on My Guide: Improving Self-Esteem.
What is your best method or website when it comes to promoting your books?
Blogging through our own sites, including http://www.writershouse.co.uk. We also have a website for each book title, giving free help and advice to sufferers of a particular condition.
Do you have any advice for new authors?
Stay focused and finish your book, get it professionally edited and once published, make sure you promote it, whatever publishing avenue you choose.
What is the best advice you have ever heard?
Quote by Henry Ford: 'Whether you think you can, or you think you can't, you're probably right.'
What are you reading now?
Non-fiction – How To Be Like Walt: Capturing the Disney Magic Every Day of Your Life by Pat Williams and Jim Denney
Fiction – The Hunger Games Trilogy by Suzanne Collins
I always read one fiction and one non-fiction at the same time.
What's next for you as a writer?
While I have knowledge that can help others, my goal is to keep writing and also helping other coaches, trainers and professionals, etc., to write and publish their work.
What is your favorite book of all time?
I love so many books I simply don't have a favourite. Books, both fiction and non-fiction, have changed my life – there is no way I can choose just one.
Author Websites and Profiles
Rebecca Richmond Website
Rebecca Richmond Amazon Profile
Rebecca Richmond's Social Media Links
Goodreads Profile
Facebook Profile
Twitter Account
Pinterest Account