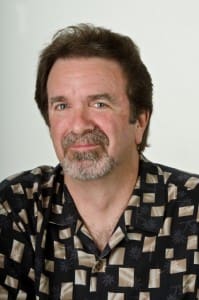 Tell us about yourself and how many books you have written.
I have written and published just one book to date. I am in the process of developing three more books to publish later this year.
What is the name of your latest book and what inspired it?
35 SuperFoods on the FoodPyramid
I've got three members of my family that have negative results when they eat certain foods, and I set out to see if I could find out why.
What I found was, a HUGE ocean of information relating to the way foods work with and against humans. From that research I decided to put together a book that might positively help others the same way it positively helped my son, daughter, and me.
Do you have any unusual writing habits?
I like to finish my day, have dinner with my wonderful wife, and then sit down at my computer with a cup of coffee and write until about midnight. This might not be "unusual" for other authors, but for a guy that's normally in bed sleeping by 10:30PM, it's unusual enough for me!
What authors, or books have influenced you?
I have always been a fan of the autobiography, and self-help books.
Some of the authors that stand out are Anthony Robbins, Brendon Burchard, Donald Trump, Bill O'Reilly, and of course Norman Vincent Peale.
What are you working on now?
The three books that I am working on include a book on how to manage migraine headaches; titled "What Causes Migraines? Migraine Symptoms & How to Achieve RAPID Migraine Relief!"
Another book that is almost finished is "35 SuperFoods on the FoodPyramid," and I should have this published on Kindle within 90 days.
The third book I am just starting is on Tinnitus, on how to deal with ringing in the ears.
What is your best method or website when it comes to promoting your books?
I am going to use many different methods.
Do you have any advice for new authors?
JUST DO IT!!!! (sorry NIKE) but that is the perfect answer for that question.
What is the best advice you have ever heard?
My grandfather was a brilliant man, and one day he said "Your always going to be better off to keep your mouth shut and allow others to think you are a fool, than to open your mouth and remove all doubt."
That advise has paid off more than I can tell you! 🙂
What are you reading now?
Money; by Anthony Robbins
Product Launch; by Jeff Walker
Dotcom Secrets; by Russel Brunson
The Charge; by Brendon Burchard
What's next for you as a writer?
Learn the proper construction of a book. My first book (Potty Training a Puppy) was a bit on the rough side, and I need to just figure out how my books need to be built from the ground up.
If you were going to be stranded on a desert island and allowed to take 3 or 4 books with you what books would you bring?
Napalm and Silly Putty; by George Carlin
Braindroppings: by George Carlin
Author Websites and Profiles
Rich Wahne Website