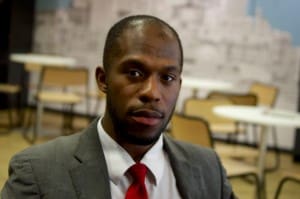 Tell us about yourself and how many books you have written.
I am a self-published author who loves to write fiction, based on real world issues and topics. So far, I have written three books and will continue to write many more!
What is the name of your latest book and what inspired it?
My most recent book is called: Mother Gaia. It was inspired by my frustration of how we as humans treat our planet. I wanted to create a story, told from the perspective of a Goddess, and what this being would think of our actions. It's quite a challenging story for the reader, for it throws questions regarding faith, morals and power.
Do you have any unusual writing habits?
I tend to only be able to write a night. I have no idea why this happens – however try as I might, I just can't seem to think of a new world during the day. Perhaps I am some sort of vampire?
What authors, or books have influenced you?
Yuya Aoki, the creator of a great trilogy called: Psycho Busters.
Hiroshi Sakurazaka , the writer of: All you need is Kill. The book went on to be made into a USA film called Edge of Tomorrow.
What are you working on now?
I am currently working on a series of Novellas – each portraying a strong element of ones humanity.
What is your best method or website when it comes to promoting your books?
I wouldn't say there's one website for this – however I would say that constantly finding new bloggers to promote my work has been quite effective (book spotlight, reviews etc…)
Do you have any advice for new authors?
Yes – There isn't a one shoe fits all solution. Just be brave and do as much as you can!
What is the best advice you have ever heard?
"It's not a race – it's a marathon!" 🙂
What are you reading now?
Finally nothing. If I keep reading, I'll get nothing done – so I'll use this time to work on my current projects.
What's next for you as a writer?
Attend more speaking events and be seen – not heard.
If you were going to be stranded on a desert island and allowed to take 3 or 4 books with you what books would you bring?
Psycho Busters
All you need is Kill
A girl called Cyclops
Author Websites and Profiles
Ricky Baxter Website
Ricky Baxter Amazon Profile
Ricky Baxter's Social Media Links
Goodreads Profile
Facebook Profile
Twitter Account