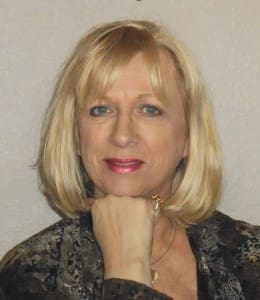 Tell us about yourself and how many books you have written.
I'm a graduate of the University of Redlands. I always wanted to write and I dabbled when I was a kid. But in all honesty, I had to get a little more life experience under my belt before the juices really flowed and I came up with some great fiction.
I've written 5 novels. Three have been published thus far. They are paranormal novels because I was into ghosts even as a child. I watched all the paranormal TV shows before it became so popular. Through them I found out where the haunted hotels were and I'd go stay in them: Farnsworth Inn (Gettysburg), Stanley Hotel (Estes Park), Silver Queen (Virginia City), Copper Queen (Bisbee), Brookdale Lodge (alas, it's shuttered).
I'm happily married and live in southern California.
What is the name of your latest book and what inspired it?
My latest book is called Dreamer of Downing Street and it hasn't been released yet. It is a prequel to the three that have been released (The Secret of Lucianne Dove, Chapel Playhouse, and The Accordo). It was inspired by Leadville, Baby Doe Tabor and the city of Denver where my mother grew up.
Do you have any unusual writing habits?
Not unusual. I think a lot of authors operate this way. When I'm writing a novel I am fully immersed in it. That means it is on my mind pretty much 24/7. I go to sleep thinking about what I need to have happen next and when I wake up I practically run to the computer. Don't get me wrong. I have the story mapped out, but not written in stone. And I do a lot of preliminary work getting to know my characters before I start writing the book.
What authors, or books have influenced you?
The Shining is probably the biggest influence. It scared me in the middle of the day. So, yes. I enjoy Stephen King. I really like Dean Koontz, too. And, Daphne Du Maurier haunts me.
What are you working on now?
The Dreamer of Downing Street, the prequel already mentioned.
What is your best method or website when it comes to promoting your books?
I love Goodreads. Giveaways, networking with other authors in my writers club.
Do you have any advice for new authors?
If you are new, don't assume you already know what you need to know. And don't assume your first effort is ready for publication. Join a critique group or get honest people to read your work and give you feedback. Don't take anything said personally. It is all meant to help you. If you don't agree, you may be right. But if several people say the same thing, take a look at what is being pointed out to you. Take writing classes on line from teachers you know are reputable. I'm taking one and I've already rewritten three scenes in Dreamer. I'm amazed at the difference. Read. Read. Read. I don't read fast, but I always have a book I'm reading. Sometimes I learn ways to write and sometimes I learn what NOT to do.
What is the best advice you have ever heard?
Get your book edited before you publish it. Make sure it is the best you can make it. And as error-free as you can make it.
What are you reading now?
The Picture of Dorian Gray
What's next for you as a writer?
Learning to promote and to continue writing.
What is your favorite book of all time?
Rebecca by Daphne du Maurier
Author Websites and Profiles
Roberta Smith Website
Roberta Smith Amazon Profile
Roberta Smith's Social Media Links
Goodreads Profile
Facebook Profile
Twitter Account