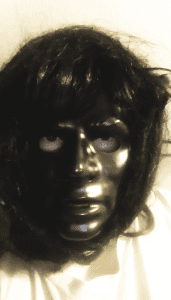 Tell us about yourself and how many books you have written.
I'm from North Carolina. Only writ me 1 novel, but she's a whopper of a tale.
What is the name of your latest book and what inspired it?
The book is called Colby the 9/11 Parakeet. I wanted us to finally have some real good laughs about the September 11th, 2001 terror attacks. That was a sad day, for sure, but it's time to move on. The best way to move on is to giggle, chuckle, guffaw, or chortle, depending on your personal taste. I made any and all of the above responses to 9/11 possible with my book.
Do you have any unusual writing habits?
I guzzle near-toxic amounts of caffeine and listen to jazz, a genre of music I don't like.
What authors, or books have influenced you?
Dr. Chuck Tingle, David Foster Wallace, Thomas Pynchon, some Office Depot catalogs, a few midgets, a few hobos, a few midget hobos.
What are you working on now?
Got a few ideas for some erotic novels about dead gerbils.
What is your best method or website when it comes to promoting your books?
Awesomegang and Amazon promotions. Top stuff!
Do you have any advice for new authors?
Just do it. Don't even think about the length or difficulty of the project ahead, just do it.
What is the best advice you have ever heard?
Add about 1 minute on to the nuking time of your food if you've got a low-wattage microwave.
What are you reading now?
Text messages from my pawpaw
What's next for you as a writer?
Try to see if I can find me a wise old hobo who will teach me about the world.
If you were going to be stranded on a desert island and allowed to take 3 or 4 books with you what books would you bring?
A few phone books. They would help me feel connected to all the folks back home.
Author Websites and Profiles
Ronny Maggot Amazon Profile
Ronny Maggot's Social Media Links
Facebook Profile
Twitter Account