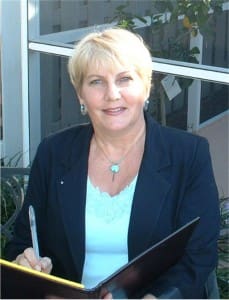 Tell us about yourself and how many books you have written.
I'm known as "Florida's History Detective." That's because I write historical nonfiction, historical fiction, and biblical mysteries with a Florida setting. Not that all my books are set in Florida, but most have a Florida tie. No matter the genre, I love to find obscure, little known, or hidden snippets of history and bring them to my readers in a compelling manner.
I've written eight books. The first five were published by traditional publishers. I started self-publishing in 2012.
I've always written (most of my career was spent in marketing), but didn't pursue writing as a full time career until 2001. That's when I was hired as a freelance writer for a South Florida magazine. I was later picked up as a special correspondence for the Sun Sentinel, a Fort Lauderdale, Florida, newspaper. I wrote for them for four years; it was a wonderful experience and I loved it.
It was an article I wrote for the Sun Sentinel that led me to write my first historic nonfiction book Small Town, Big Secrets. After that, one project led to another. I love to research and am always finding fascinating stories that I file away to work on as a future project. I'm always working on two to three projects at a time.
What is the name of your latest book and what inspired it?
Three of my books were published within the last year. The Cloak, a biblical mystery and the first in the Shea Baker series, was the first. I was inspired by the story in scripture where a woman touches the hem of Jesus' cloak and is instantly healed. I wondered how the world would react if The Cloak came back in contemporary society and was made available to heal the world?
Out of Mind, Out of Sight (historic nonfiction) is the second book. This is the history of the Florida State Hospital, Florida's first mental institution, at Chattahoochee, Florida. After 135 years, and still in existence, this is the first book to be written on the subject. I discovered that it didn't have a written history by accident, when I was researching an unsolved 1948 double homicide. One of the characters surrounding the murder was sent there in 1932 and remained there for 42 years. Amazing.
The Tree and the Carpenter is the third book. It was a story I had written years ago, but decided to publish as an e-book. I'd always wondered about the man who made the cross on which Jesus was crucified. What was he like? Did he know who Jesus was? Did he know that the cross would be used for his crucifixion? After contemplating these questions, I decided to write a story about this man, Eshram, and how the experience affected his life.
Do you have any unusual writing habits?
Sometimes when I can't sleep, I write. I'm sure this isn't unusual to serious authors because many times our creative juices flow then. I also like thinking and creating in the shower. Don't know why, but sometimes I get my most inspired thoughts there.
What authors, or books have influenced you?
I love to read and do so every night on my tablet. I don't have a favorite genre, author, or book. I simply read everything that interests me from autobiographies to murder mysteries, from biographies to romance.
What are you working on now?
I'm working on two books right now.
The Spear of Destiny is the second in the series of Shea Baker biblical mysteries. Again, I've taken scripture and brought it into contemporary society. This book is about the spear that pierced the side of Jesus (it is believed that spear is infused with the power of God) and is now believed to be in South Florida. It's said to be in the hands of neo Nazis who are waiting for the opportune time to raise the fourth Reich. The chase is on to find the spear.
Who Killed Leno and Louse? is my second project. This book is a novel based upon the true unsolved double homicide in 1948 of Italian sculptor Leno Lazzari and his wife Louise. When I say fact is stranger than fiction, I mean it in this book. I took all the facts from the case and put the reader right into the scene so they could get to know the murder victims, the suspects, and the investigators. This has taken me 10 years to research, and even today I'm finding more info.
What is your best method or website when it comes to promoting your books?
Marketing is key to an author making his/her book known, and it isn't an easy task. Using all the social media available is a huge part, but also booking yourself for speaking engagements is very important. That way readers can see and hear you and are more apt to buy your book because of the personal connection.
Since I write in a broad range of genres, I am booked as a speaker for a variety of topics. In fact, sometimes I make more money from my speaking engagements than I do from selling books. But the books are my entre' into speaking.
Recently, I sold a large number of books after my Free promotion on KDP Select. I'd heard that others had this success and wanted to try it. But I believe the key to the success there is to make sure you promote your Free days on the free book blogs.
Do you have any advice for new authors?
Keep writing, keep putting your work and yourself out there. There's no magic formula to success and it takes a long time for most of us. If you believe you should write and it's one of those compelling belly ache things, then go for it.
What is the best advice you have ever heard?
Do what you love.
What are you reading now?
I usually read several different kinds of books at a time. Right now I'm reading: Bone Blind (Abigail Padgett), The Sins of the Mother (Danielle Steel), and Nikola Tesla (Sean Patrick).
What's next for you as a writer?
I will finish up The Spear of Destiny and Who Killed Leno and Louse? Then I will start on the third Shea Baker biblical mystery, The Twelfth Stone. After that, I have some ideas of where I want to go, but leave open other possibilities that might come along.
What is your favorite book of all time?
J.R.R. Tolkien's trilogy, The Lord of the Rings.
Author Websites and Profiles
Sally J. Ling Website
Sally J. Ling Amazon Profile
Sally J. Ling Author Profile on Smashwords
Sally J. Ling's Social Media Links
Facebook Profile