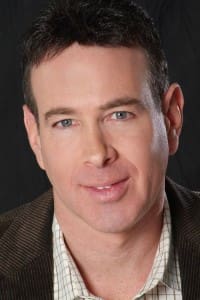 Tell us about yourself and how many books you have written.
Born and raised in New England, I joined my family's business after graduating from Brown University in the 80s. A true romantic, my life is defined by following my heart and pursuing my dreams, which is why I've become a novelist. I write from the heart, believing in true love, love at first sight, and finding that one person in life you're meant to be with.
My debut novel, Sand Dollar: A Story of Undying Love, is emotionally inspired by my own personal life experiences. Sand Dollar has won numerous awards, including being the winner of the Beverly Hills Book Award, the bronze winner of ForeWord Reviews Book Of The Year Award, a finalist in the International Book Awards, and a finalist in ForeWord Firsts debut literary competition. With a rating of 4.5 stars on Amazon, the book has received rave reviews, many of which compare me to my favorite author, Nicholas Sparks. Whether or not I ever achieve that kind of success, touching the lives of others through my writing has been the single most gratifying thing I've ever done.
What is the name of your latest book and what inspired it?
Sand Dollar: A Story of Undying Love. The concept is based on an experience I once had while snorkeling with my soul mate in the crystal clear waters of the Caribbean. Ignoring the captain's warning not to touch anything in the sea, I dove down to pick up a lone sand dollar at rest on the ocean floor. As I held it out to her, the sand dollar exploded in my hand, disappearing in the water around me. Shortly after returning home from paradise, our relationship came to an abrupt end, as she disappeared from my life, seemingly forever.
I wrote the book because I wanted the world to look at sand dollars through my eyes. For me, the sand dollar has come to represent life, and how fragile life is. Just like the sand dollar, life holds no promises. Seemingly solid and secure in our hands, the blessings we have in our lives today are easily shattered tomorrow. The lesson learned: never take your loved ones for granted. And if you're ever lucky enough to find that one person in life who makes you love more than any other person could possibly make you love, you treat every day together as if it were your last. You cherish every moment.
What authors, or books have influenced you?
After watching the movie THE NOTEBOOK nine years ago in the theater, I remember thinking to myself, I could do that. I could write a love story like that. In fact, most of us probably could. That's because we all have experienced the loss of a loved one at some point in our lives. And for far too many of us, and for whatever circumstances, the one we loved was "the one who got away." I've had one, and chances are, you've had one too! Sand Dollar tells of such a love – a love gained, a love lost, and through it all, a love that just won't die.
What are you working on now?
If I told you I'd have to kill you — just kidding. 🙂
What is your best method or website when it comes to promoting your books?
Websites like these that recommend your eBook on the same day(s) that your eBook is promoted at a lower price on Amazon and/or other sites.
Do you have any advice for new authors?
The road to being a successful author is paved with rejection. Nevertheless, it's possible to achieve your dreams as long as you give it your all and don't give up. Most authors don't get a literary agent on their first manuscript, so keep writing. Sue Grafton couldn't get a literary agent until her fourth manuscript, and Nicholas Sparks didn't get one until his third.
What's next for you as a writer?
Writing more books.
What is your favorite book of all time?
The Notebook.
Author Websites and Profiles
Sebastian Cole Website
Sebastian Cole Author Profile on Smashwords
Sebastian Cole's Social Media Links
Goodreads Profile
Facebook Profile
Twitter Account
Pinterest Account