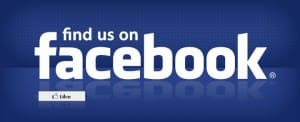 For all Authors around the world, having a Facebook Fan page is the best way to promote your books. We all know facebook is the best advertising method these days because it allows your followers or your friends to share and recommend your books or writings to other people. It increases your followers and readers and your sales as well.
Whether you are internet savvy or not, you can easily create your Facebook fan page because it is incredible user friendly. All features are usually simplified even if they update their site from time to time.
You have to take note, that your Facebook fanpage is public for all your followers whether you are friends or a stranger. However, your facebook account is your private account, so you cannot just add a stranger, because there is a possibility that you will be annoyed with their nasty comments, etc. You should know to differentiate both of this.
There are four 4 steps to create your Facebook Fan page.
First Step: Create an email address
You have to create a one (1) professional email address in order to register to Facebook. Please take note that if you already have facebook account, there is no need for you to register again.
Go to www.facebook.com and enter all the necessary information needed on the sign up page.
Second Step: Create Page
With your personal Facebook profile, you need to click the cog icon in the upper part of the page and select "Create Page" or you can simple click here to go directly to the page creation.

Once you clicked the link, there are six (6) choices that will appear on the page. Click the 'Artist, Band or Public Figure'. Then you have to select the "Author" from the dropdown menu you will see and enter your pen name.
There you go! You just have created your facebook fan page as an Author. You can switch user between your personal account and your author fan page using the cog icon menu.
Third Step: Build your Profile
Facebook usually changes their profile layout, but one thing that is constant is the use of profile pictures. Your profile picture will always be 160x160px size on the top left of the page. You need to upload a profile picture that will definitely describe you, whether your picture or the image of your book would be a good choice.
You will also need a good cover photo which is 851x315px background picture of your page. These images are only visible to the people who already liked your page, however your public posts will still be seen by people even if they did not click the like button of your page.
The About Me section of your fan page must be filled out as well. It is up to you how you will describe yourself as an author, usually readers will check this section in order for them to know what type of Author are you. It is like a short biography of you. If you have a website be sure to enter in the URL of that page in the description. This will cause it to show on the page itself. It is also a good idea to mention the genre you usually write in.
Most importantly, add content on your page. Having good content (Status, links to your online content, pictures or videos), will definitely help your audience to like your page. However, your content should be relevant to your books or what you are selling. Your content must be good content and helpful to your readers. Once you build up an audience it is a good idea to ask questions to cause interaction on the page. You can get personal with your fans but don't forget the main objective is to sell more books.
Fourth Step: Ask your Friends to Like your Page
Liking your page is important because it is like people are subscribing to your updates, once they liked your page, they will eventually get updates from your every time you posts something on your page. The number of likes of your page will be displayed as well so people will see how many subscribers you have.
You can also advertise your page on Twitter, LinkedIn, or even in Google+ to increase your Facebook likes. Aside from that, you can easily increase your followers through advertising your page in Facebook by paying a certain fee which will appear on Facebook to an audience of your choice or simply your target users.
If you would like tips like this delivered straight to your email then join our once a week email newsletter for authors.