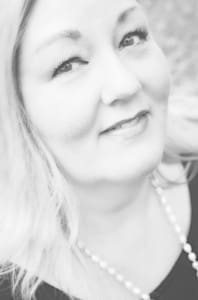 Tell us about yourself and how many books you have written.
I've only published one at this point, but have several in the works.
What is the name of your latest book and what inspired it?
Stolen Generation is the one I've published so far. I don't know what inspired the story exactly. There is just so much injustice in the world that when I was thinking about all the children throughout history that have been stolen, either physically, spiritually, or emotionally it triggered something inside of me.
Do you have any unusual writing habits?
Yes! To write creatively I really need to be outside so I can hear the sounds of nature. I live in Florida, so cold weather isn't really a factor very often, but the heat and the insects are! So a lot of times, you will find me writing inside of my van, which I have parked in a shady spot in some parking lot near my favorite coffee place. 🙂
What authors, or books have influenced you?
Authors like Hemingway, Jane Austen, Tolkien, C.S. Lewis, and Wendy Alec have definitely influenced me. Hemingway has probably influenced me the most stylistically. He was very spare with his descriptions, and I internalized that in my writing at some point as a teenager. Even if I wanted to write a voluminous descriptive passage, I couldn't do it. So, I abide by his style and the ever present iceberg whenever I can! The other writers mentioned have influenced the symbolic and supernatural elements in a lot of my writing, and I'm forever grateful for that.
What are you working on now?
Right now, I am working on several projects. I'm finishing up two more short books in the Culture Shaper Shorts series that Stolen Generation is a part of. One is Pure Love and the other one's title is yet to be decided. I'm also about to start revising my book "Heart of Green," which is a supernatural thriller set in Green Cove Springs Florida! And by far, it was the most fun to write. I can't wait for people to see that one!
What is your best method or website when it comes to promoting your books?
I don't think I've really hit my stride in promoting my books. But I am trying to connect more on my facebook page and really get to know my readers, so I can offer them lots of fun content and free goodies!
Do you have any advice for new authors?
Write what you have in your heart, and don't self-edit. Editing needs to wait until the story is finished. Then join a critique group of some kind. I'm a member of Word Weavers International. Then send it to an editor, if you can, before you try to submit it to publishers or self-publish.
What is the best advice you have ever heard?
To ask yourself this everyday: "Have you created Art today?" by Joanna Penn.
If the answer is no, get your butt in the chair and write something!
What are you reading now?
I just finished "The Ingredients of Love" by Nicolas Barreau and "Aerendgast: The Lost History of Jane Austen" by Rachel Berman, which were absolutely riveting ! And I'm also listening to two great books right now: "The Daughter of Highland Hall" by Carrie Turansky and "The Mystery of Shemitah" by Jonathan Cahn.
What's next for you as a writer?
I need to keep revising what I have so far, and continue writing the second book in the Heart of Green series.
If you were going to be stranded on a desert island and allowed to take 3 or 4 books with you what books would you bring?
I would definitely bring the Bible, and probably "The Hobbit" and the "Chronicles of Narnia," and maybe "Mansfield Park," and "The Fall of Lucifer." But I would also need some blank notebooks and pencils with me!
Author Websites and Profiles
Shari McGriff Website
Shari McGriff Amazon Profile
Shari McGriff's Social Media Links
Goodreads Profile
Facebook Profile
Twitter Account
Pinterest Account